stream these :: Crown Larks + Kate Mohanty + Show Me The Body + Hand Grenade Job + Crooked Bangs + The Mad Doctors + AIM LOW + Kelly Moran + Ellen and the Degenerates + No Vacation


So, here is a round up of all the necessary audio/video streams from the past week or so. I'm pretty sure that I am leaving something out, so leave a comment and let me know what's missing (or not).

Listen.

(s/o IMPOSE)




The Double Image by Kate Mohanty
(xoxo IMPOSE)








Trash by Show Me The Body





Devotionals by Hand Grenade Job
(s/o Bandcamp Daily)




Rabbit Hole by Crooked Bangs





No Waves, Just Sharks by The Mad Doctors





Smoochy by Ellen and the Degenerates
(see them at ABC No Rio in Exile: Ladies First Fest Week Two and props to @90_MPH)








Mind Fields by No Vacation

And I didn't even mention…



AND remember there's always lots to stream at the GIMME TINNITUS Soundcloud or the GT Youtubes, and also at the GT Tumblr too.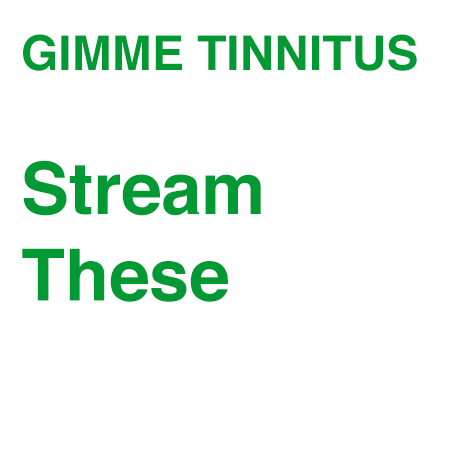 (Slightly) Related Posts: