stream these :: CLOAK + Gnarwhal + Homeboy Sandman + No Kill + Clipping. + B Boys + SOFTSPOT + Cold Beat + Sprinters + Hound + Romantic States + Palehound + Decisions + Girls In Synthesis


So, here is a round up of all the necessary audio/video streams from the somewhat recent past. I'm pretty sure that I am leaving something out, so leave a comment and let me know what's missing (or not).

Listen.






Between The Clouds by Homeboy Sandman





Clearing by SOFTSPOT (mems Ramona Lisa, PiLL, Bambara)





Outlaw by Hound (of NOLA)
Not to be confused with… Hound (of Philly)




Lost In A Lie by Romantic States





Disappear by Girls In Synthesis

And I didn't even mention…



AND remember there's always lots to stream at the GIMME TINNITUS Soundcloud or the GT Youtubes, and also at the GT Tumblr too.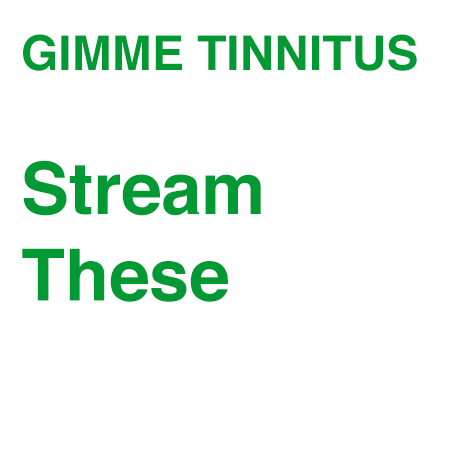 (Slightly) Related Posts: