stream these :: Show Me The Body + Supermilk + Blessed + Thee Creeps + Open City + Junk Boys + Aye Nako + Deadbeat Beat + Odd Nosdam + Celebration + Ed Balloon + MARBLED EYE + Guilty Optics + Blackout + Curse Purse


So, here is a round up of all the necessary audio/video streams from the past week or so. I'm pretty sure that I am leaving something out, so leave a comment and let me know what's missing (or not).

Listen.






Hello? Yes this is Supermilk… by Supermilk
(s/o IMPOSE)




Two Aye Nako music videos…
(s/o Afropunk)




You Lift Me Up by Deadbeat Beat





Music for Raising by Odd Nosdam





The Kayapo Ghosts by Guilty Optics

And I didn't even mention…



AND remember there's always lots to stream at the GIMME TINNITUS Soundcloud or the GT Youtubes, and also at the GT Tumblr too.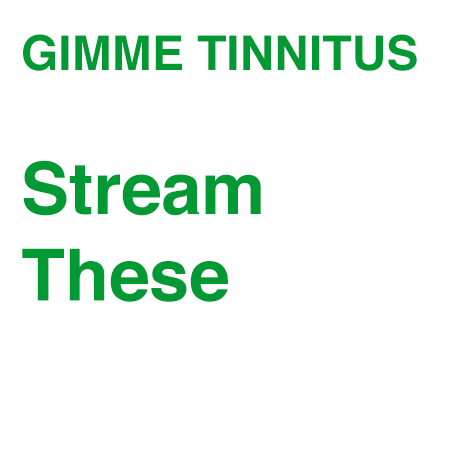 (Slightly) Related Posts: