stream these :: Underpass + Phoenix Brown + Big Bliss + NOTS + Action Beat & G.W. Sok + Two Inch Astronaut + Institute + Peeling + HOUSEWIVES + ISS + Fruit & Flowers + Bully Mammoth + Dion Lunadon + tunic + Billy Woods + Back To The Future The Ride


So, here is a round up of all the necessary audio/video streams from the somewhat recent past. I'm pretty sure that I am leaving something out, so leave a comment and let me know what's missing (or not).

Listen.






Part Time Punks Sessions by Underpass





The World Is Fucked But I Feel Fine by Action Beat + G.W. Sok





Can You Please Not Help by Two Inch Astronaut





HOUSEWIVES / MASSICOT SPLIT 7″ by HOUSEWIVES





Out Of Touch by Fruit & Flowers





Digestion Begins in the Mouth by Bully Mammoth
(stream the LP here)




Eye Contact by tunic
(as seen)




Groundhogs Day by Billy Woods





health on earth by Back To The Future The Ride

And I didn't even mention…



AND remember there's always lots to stream at the GIMME TINNITUS Soundcloud or the GT Youtubes, and also at the GT Tumblr too.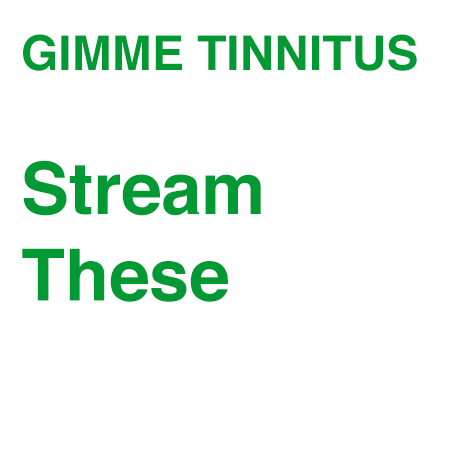 (Slightly) Related Posts: