stream these :: Kindling + Weeping Icon + Open Mike Eagle + Lost Film + Grooms + Mannequin Pussy + Hot Dang + LANDLINE + Antibalas + Washer + Cloakroom + BOOTBLACKS + Bethlehem Steel + milo + Unnatural Helpers + Pardoner + Proto Idiot


So, here is a round up of all the necessary audio/video streams from the somewhat recent past. I'm pretty sure that I am leaving something out, so leave a comment and let me know what's missing (or not).

Listen.






Brick Body Kids Still Daydream by Open Mike Eagle





Magistrate Seeks Romance by Grooms
(as seen)




Emotional High by Mannequin Pussy
(as seen)




Hot Dang by Hot Dang





Where the Gods are in Peace by Antibalas





Party Naked Forever by Bethlehem Steel





who told you to think??!!?!?!?! by milo





Wonder Years (the lost first recordings) by Unnatural Helpers
(as seen)




Uncontrollable Salvation by Pardoner





Leisure Opportunity LP by Proto Idiot

And I didn't even mention…



AND remember there's always lots to stream at the GIMME TINNITUS Soundcloud or the GT Youtubes, and also at the GT Tumblr too.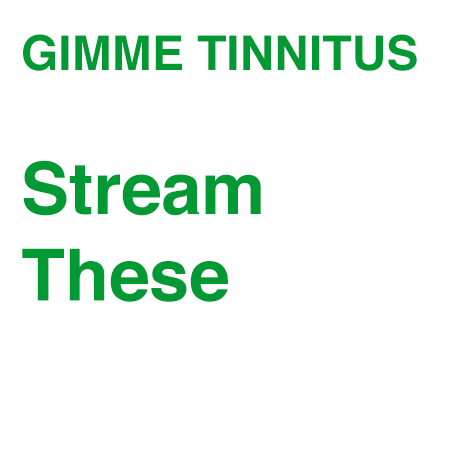 (Slightly) Related Posts: