stream these :: Sleepies + Hellrazor + Infinity Girl + Hüsker Dü + Display Homes + Bird of the Year + Gun Outfit + International Winners + Beliefs + the FRIGHTNRS + Black Beach + Cars & Trains + Wand + The Willowz + Nonn + Lunch Ladies


So, here is a round up of all the necessary audio/video streams from the somewhat recent past. I'm pretty sure that I am leaving something out, so leave a comment and let me know what's missing (or not).

Listen.

(as seen)




But I'm Slow by Infinity Girl (RIP)
(as seen)




Climate Change by Display Homes





Strange Insistence by Gun Outfit





Comp II by International Winners





More To Say Versions by the FRIGHTNRS
(as seen)




Play Loud, Die Vol. 2 by Black Beach





Scientific Method by Cars & Trains





The Shacklewell Arms Flexi Disc by NONN





Pick Yourself Up by Lunch Ladies

And I didn't even mention…



AND remember there's always lots to stream at the GIMME TINNITUS Soundcloud or the GT Youtubes, and also at the GT Tumblr too.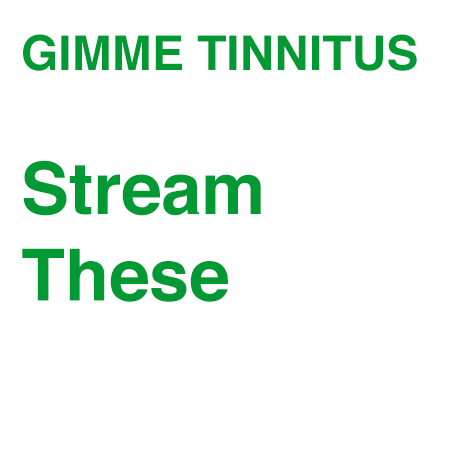 (Slightly) Related Posts: