stream these :: Haunted Horses + tunic + Charly Bliss + Screaming Females + Hound + Feed + Fragile Rabbit + Zula + CONTROL TOP + Dagger + Trent Reznor & Atticus Ross vs. John Carpenter


So, here is a round up of all the necessary audio/video streams from the somewhat recent past. I'm pretty sure that I am leaving something out, so leave a comment and let me know what's missing (or not).


Listen.
(see tunic live at Silent Barn 11/12)




Scare U by Charly Bliss





Glass House by Screaming Females





Welcome To The Land Of Bad Magic by Hound





Fragile Rabbit by Fragile Rabbit





Writhing In The Light Of The Moon by Dagger





John Carpenter's Halloween by Trent Reznor & Atticus Ross


And I didn't even mention…




AND remember there's always lots to stream at the GIMME TINNITUS Soundcloud or the GT Youtubes, and also at the GT Tumblr too.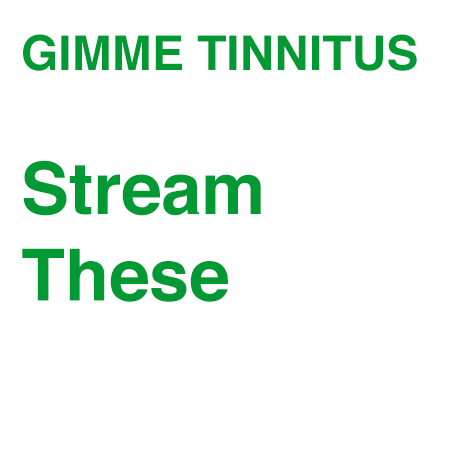 (Slightly) Related Posts: