stream these :: No Age + Bethlehem Steel + The Cherry Wave + Gingerlys + Dead Leaf Echo + Guerilla Toss vs Jay Glass Dubs + Gun Outfit + bed. + Sekel + Monotrope + Opening Bell + Walter Gross + Fury


So, here is a round up of all the necessary audio/video streams from the somewhat recent past. I'm pretty sure that I am leaving something out, so leave a comment and let me know what's missing (or not).

Listen.






Don't Start by The Cherry Wave





TV Do Dub by Guerilla Toss vs Jay Glass Dubs





Landscape Painter by Gun Outfit





Unifying Receiver by Monotrope





Opening Bell/Nycterent split EP





Youth:Kill – A Hunter's Moon by Walter Gross


And I didn't even mention…


AND remember there's always lots to stream at the GIMME TINNITUS Soundcloud or the GT Youtubes, and also at the GT Tumblr too.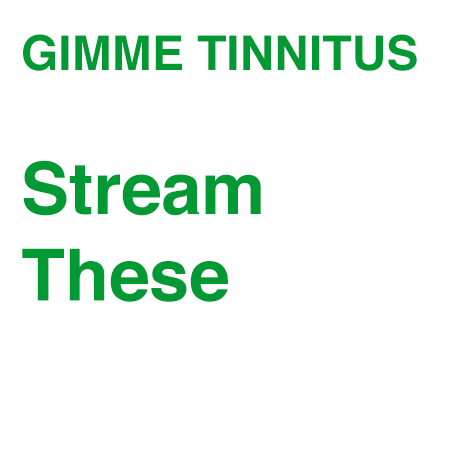 (Slightly) Related Posts: