q and also a :: Mezzanine Swimmers


Mike Green of Mezzanine Swimmers (and Video Daughters) has a new tape/vinyl/digital co-release from Fire Talk and Already Dead Tapes called Black Cat In Heat. He sent us answers to our questions in this next installment of q and also a…


q: What is the last song you (really) heard?
a: The last song I (really) heard is anything from the new Ka Baird record, Sapropelic Pycnic. Drag City does a good job of keeping their music off the internet so it was exciting (and nostalgic) to actually hear most the record for the first time right after receiving it (thanks Mom!). The music–hypnotic loops of flute, electronics, vocals, and simple beats– sounds very fresh; it's sonic candy.



q: What is the first album you remember purchasing for yourself?
a: Nirvana's In Utero. I think I bought this at a Wal-Mart– maybe it had "Waif Me" instead of "Rape Me" on it? I played this album daily to plants for an amateur science project in grade school.




q: Is there an album you wished you knew about when you were younger?
a: Throbbing Gristle's "20 Jazz Funk Greats", or Aphex Twin's albums. I listened to so many records influenced by those artists before going deep into their own records.




q: What is your favorite memory of a live music experience?
a: Too many to remember… My brothers took me to see Agent Orange in a St. Louis dive when I was 13. More recently, Lightning Bolt playing the final show at Death by Audio was pretty legendary. They were billed as the last surprise act, and it couldn't have been anyone else.




q: What is the last album that you purchased?
a: Blues Control / Laraaji — FRKWYS Vol. 8. I found it in the small used section of a bargain bin at Rough Trade during Space Meow Dooll's record release show.




q: What should we know about Black Cat In Heat?
a: No cats were harmed. There might be an Art Garfunkel sample somewhere on the album. No software was used– except to record. No plug-ins. I never imagined I'd title a song with a hashtag, oh well. Maybe I will tackle memes next. Look out, Wolf Eyes.


Listen.





Preorder.

http://firetalkrecs.com/
or
https://alreadydeadtapes.bandcamp.com/


Mezzanine Swimmers are on Bandcamp
Mezzanine Swimmers are on Soundcloud
Mezzanine Swimmers are on Fire Talk
Mezzanine Swimmers are on Already Dead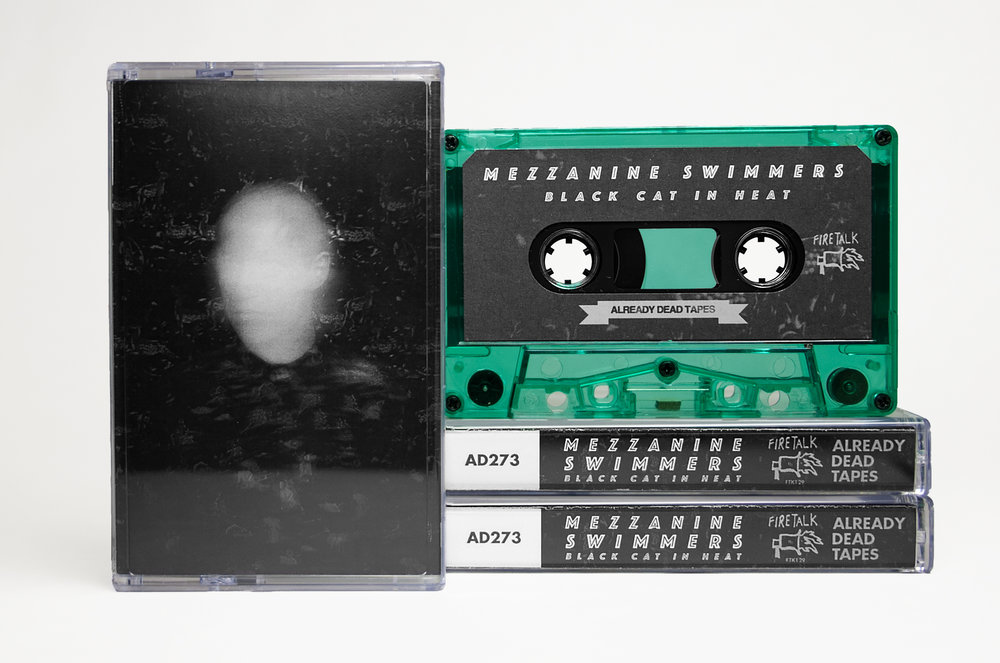 (Slightly) Related Posts:
(Pretty Much) No Related Posts