stream these :: Hot Snakes + Russian Baths + No Age + Unlikely Friends + JoyBoy + Joe Biden + Employed To Serve + Eric Copeland + Eleanor + lost boy ? + Bikini Cops + Dilian + Bed Wettin' Bad Boys


So, here is another round up of all the necessary audio/video streams from the somewhat recent past. I'm pretty sure that I am leaving something out, so leave a comment and let me know what's missing (or not).


Listen.





Crooked Numbers by Unlikely Friends
(as in)




The JoyBoy/Joe Biden Good Ole Fashioned American Hardcore Split





Employed To Serve Half Life (Live at THE LAB)





Mixer Shredder (LNS Remix) by Eric Copeland





Here's a couple more releases I missed in 2017:


Young BMX by Dilian




And I did not even mention…


AND remember there's always lots to stream at the GIMME TINNITUS Soundcloud or the GT Youtubes, and also at the GT Tumblr too.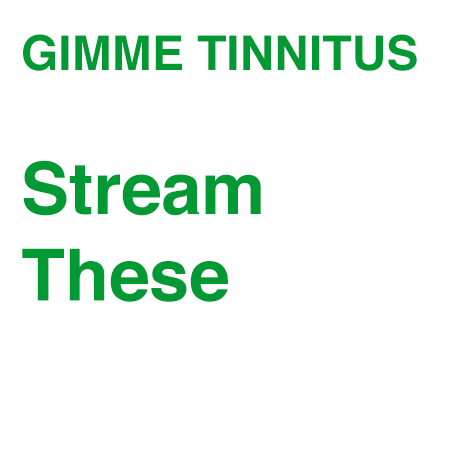 (Slightly) Related Posts: