q and also a :: A Place To Bury Strangers


Oliver Ackermann of A Place To Bury Strangers sent us these answers to our questions in this next installment of q and also a.



q: What is the last song you (really) heard?

a: Don't Leave Darling by Vladimir Levi, Kim Brejtburg. And it took google translate to figure it out. My buddy Chris Puidokas was listening to this mix of music and this just floored me. It's from Latvia in 1993 and sounds pretty incredible. It just kind of took me back to my youth in a good way. It made me remember that that there were some really interesting things going on with soundscapes around that period of time.




q: What is the first album you remember purchasing for yourself?

a: I'm positive this isn't the first album I purchased but for some reason Head On the Door by The Cure stuck out in my head. I remember it was around the time I was searching a lot for CD's in the local CD store called CD Jungle and that was one of the ones I thought looked pretty cool. For some reason it kind of puzzled me at the time even though it seems like some pretty straight forward music to me now. Robert Smith is a brilliant songsmith.




q: What is the last album that you purchased?

a: I can't remember the last records I bought as I have a hoarding problem and they just kind of pile up but Les Rallizes Denudes record Heavier Than A Death In The Family is the last one I have been particularly psyched on. Nice comp of songs from that insanity.




q: Is there an album you wished you knew about when you were younger?

a: I don't really think so. I don't have regrets. I'm alive at the moment. I sometimes thing about how I used to be a lot more narrow minded when I was younger and not in to as much music as I am to now but I think if I had changed that I wouldn't be in this little focused bubble of what my aesthetic is now.



q: What is your favorite memory of a live music experience?

a: I would say the 24 hour drone my friend Mark Kleeback threw. It was pure insanity and so dire and dark at times as well. Everyone just showed up and competed to play as loud as they possibly could. Some people just brought acoustic guitars they wanted to smash, piezos on jello, amplified body rhythms, cats meowing and traditional screaming, jumping, drumming.
On the 24-Straight-Hours Drone Festival

Mark Kleeback (DBA Arcade): I think it was the first thing [to happen] in the living room, not in our showspace, in our house. I was there for the whole thing.

Heather Bickford (DBA resident): Thankfully I wasn't there the whole time because we played a show here [at Rough Trade] and we came back and it was pretty scary. Eventually I was just hiding in my room […] and my cats, they were just terrified the whole time staring at me like, 'What are you doing?'

Matt Conbody: Essentially all of the instruments that you can imagine that would make the most noise possible are just available to anybody. […] Just no rules, total fuckin' wildness.

Oliver Ackermann: Four or five amplifiers I had, that night, were just destroyed, and loud amplifiers.

At one point I went to the bathroom at 7 am, and there was some girl on the ground just screaming her heart out into a microphone, but there was no one there to listen. It was wild, mayhem.

Mark Kleeback: I mean, a guy fell asleep with his finger on the synth. Mr. Transylvania was gargling water with a contact mic on his throat– it was just the most depraved scene I've ever seen.
(source: bedfordandbowery.com)




q: Is there any particular place that you are psyched to hit on your upcoming tour?

a: I am always psyched to go to DC. I grew up in Fredericksburg, Virginia so that's a chance to get to see some of my oldest friends and family.



q: What should we know about Pinned?

Pinned is the first record with Lia Braswell drumming and singing on it. The songs come from the natural progression of the language and tools that we have developed with A Place To Bury Strangers.


Watch.
(video directed by Elizabeth Skadden)


Listen.



Preorder Pinned: aptbs.lnk.to/pinned


Release Show @ Elsewhere w/ Surfbort and Conduit: ticketfly.com/event/1614041-place-bury-strangers-brooklyn/



Oliver will be demoing Death by Audio effect pedals at Main Drag this Saturday at 2pm: facebook.com/events/1602511136529641/


And if you have not already, watch Goodnight, Brooklyn.


APTBS Tour Dates:
3/15/18 Austin, TX – Side Bar (Outdoors) @ Fredricksburg All Ages Day Party (12:35PM)
3/15/18 Austin, TX – Waterloo Records (3:00PM)
3/15/18 Austin, TX – The Blackheart @ PledgeMusic/NoiseTrade/Current Day Party (5:00PM)
3/15/18 Austin, TX – Barracuda (Outdoor Stage) @ Secretly Group Official SXSW Showcase (9:00PM)
3/15/18 Austin, TX – Hotel Vegas Patio @ Levitation SXSW Official Showcase (12:30AM)
3/16/18 Austin, TX – Hotel Vegas Annex @ Northern Spy/Wharf Cat/11A Records Day Party (3:00PM)
3/16/18 Austin, TX – Lazarus Brewery @ Music For Listeners Day Party (5:00PM)
3/16/18 Austin, TX – Cheer Up Charlie's @ Ad Hoc Official SXSW Showcase (1:00AM)
3/17/18 Austin, TX – Cheer Up Charlie's @ Brooklyn Vegan Day Party (TBD)
3/17/18 Austin, TX – Whole Foods Market Rooftop @ Quantum Collective Southwest Invasion (1:25PM)
3/17/18 Austin, TX – Sidewinder (Outdoors) @ Pianos Day Party (5PM)
3/18/18 Austin, TX – Empire Garage (Garage Stage) @ Chili Dog Fest (5:00PM)
3/18/18 Austin, TX – Hotel Vegas (Main Stage) @ Burgermania (7:15PM)
4/12/18 Brooklyn, NY – Elsewhere [Pinned Record Release] w/ Surfbort & Conduit
4/18/18 Wiesbaden, Germany – Alter Schlachthof
4/19/18 Bern, Switzerland – ISC
4/20/18 Giavera Del Montello, Italy – Bemicio Live Gigs
4/21/18 Bologna, Italy – Freakout Club
4/22/18 Turin, Italy – Spazio 211
4/24/18 Winterthur, Switzerland 0 Salzhaus
4/25/18 Lyon, France – Marche Gare
4/26/18 Paris, France – Le Trabendo
4/27/18 Amiens, France – La Lune Des Pirates
4/28/18 Dortmund, Germany 0 FZW
4/29/18 Antwerp, Belgium – Trix Bar
5/01/18 Nijmegen, Netherlands – Doonroosje
5/02/18 Amsterdam, Netherlands – Paradiso Noord
5/04/18 Copenhagen, Denmark – Vega Small
5/05/18 Oslo, Norway – BLAA
5/07/18 Berlin, Germany – Bi Nuu
5/08/18 Hamburg, Germany – Logo
5/10/18 London, UK – The Garage
5/24/18 Washington, DC – DC9 w/ Prettiest Eyes & Buck Gooter
5/25/18 Baltimore, MD – Metro Gallery w/ Prettiest Eyes & Thrushes
5/26/18 Raleigh, NC – Kings Barcade w/ Prettiest Eyes & Lacy Jags
5/27/18 Asheville, NC – The Mothlight w/ Prettiest Eyes & Lacy Jags
5/28/18 Atlanta, GA – The Earl w/ Prettiest Eyes & Nest Egg
5/30/18 New Orleans, LA – Gasa Gasa w/ Prettiest Eyes & Trashlight
5/31/18 Houston, TX – The Secret Group w/ Prettiest Eyes & Narcons
6/01/18 Austin, TX – Barracuda w/ Prettiest Eyes & Xetas
6/02/18 Dallas, TX – Club Dada w/ Prettiest Eyes
6/03/18 San Antonio, TX – Paper Tiger w/ Prettiest Eyes & My Education
6/05/18 Santa Fe, NM – Meow Wolf w/ Prettiest Eyes
6/06/18 Phoenix, AZ – Valley Bar w/ Sextile & Strange Lot
6/07/18 San Diego, CA – The Casbah w/ Sextile & Keepers
6/09/18 Los Angeles, CA – The Regent w/ Sextile & Prettiest Eyes
6/10/18 San Francisco, CA – Great American Music Hall w/ Sextile & Prettiest Eyes
6/12/18 Portland, OR – Mississippi Studios w/ Sextile & Tender Age
6/13/18 Vancouver, BC – Fox Cabaret w/ Sextile & Dopey's Robe
6/14/18 Seattle, WA – The Crocodile w/ Sextile & Haunted Horses


A Place To Bury Strangers is on Tumblr
A Place To Bury Strangers is on Twitter
A Place To Bury Strangers is on Facebook
A Place To Bury Strangers is on Dead Oceans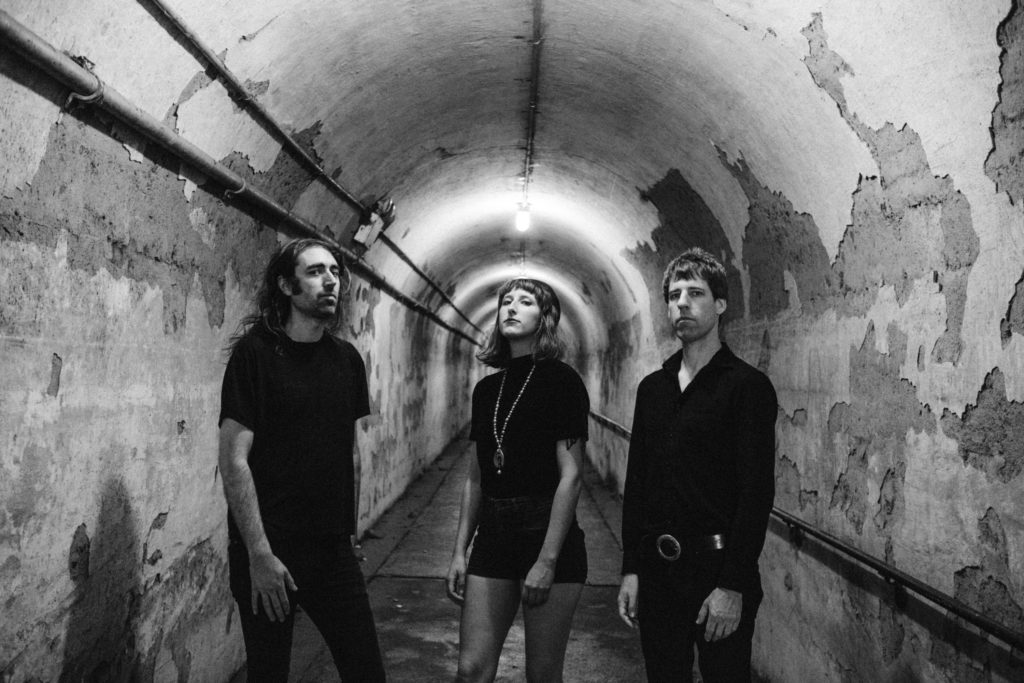 (Slightly) Related Posts: