stream these :: Big Heet + SICK SHIT + Bichkraft + Wax Chattels + Essaie Pas + Mud On My Bra + Gangus + No Honeymoon + Media Jeweler + A Deer A Horse + Cavern of Anti-Matter


So, here is another round up of all the necessary audio/video streams from the somewhat recent past. I'm pretty sure that I am leaving something out, so leave a comment and let me know what's missing (or not).


Listen.




THE YOUTUBES


We're Doing Fine by No Honeymoon




Splayed Wayside (Karaoke Version) by Media Jeweler




THE LINKS


A Deer A Horse: https://www.thefourohfive.com/music/article/a-deer-a-horse-strike-back-against-the-systemic-oppression-american-education-on-their-searing-new-single-cold-shoulder-405-premiere-152


Cavern of Anti-Matter: https://www.npr.org/2018/03/15/593428620/first-listen-cavern-of-anti-matter-hormone-lemonade



AND remember there's always lots to stream at the GIMME TINNITUS Soundcloud or the GT Youtubes, and also at the GT Tumblr too.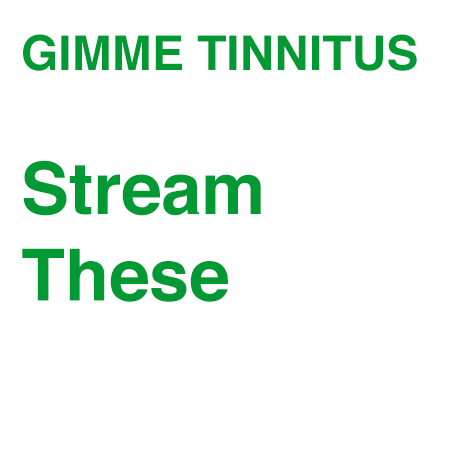 (Slightly) Related Posts: