stream these :: Flower + Jean Grae & Quelle Chris + The Hell Hole Store + Open Mike Eagle + pariuh + Gemini Sisters + Tallawit Timbouctou + Haunted Horses + Nonpareils + Deeper + Media Jeweler + Astral Skulls


So, here is another round up of all the necessary audio/video streams from the somewhat recent past. I'm pretty sure that I am leaving something out, so leave a comment and let me know what's missing (or not).


Listen.




Everything's Fine by Jean Grae & Quelle Chris




I'll Take What I Can Get' by The Hell Hole Store (ft. Open Mike Eagle)




Family Witchcraft Attack EP by pariuh




Takamba WhatsApp 2018 EP by Tallawit Timbouctou




THE YOUTUBES


Full Performance (Live on KEXP) by Haunted Horses




The Timeless Now by Nonpareils




Ditchglass, They Think by Nonpareils




THE SOUNDCLOUDS


Pink Showers by Deeper




1-800-SUCCEED by Media Jeweler
(purchase)



This Place by Astral Skulls




THE LINKS


Sieve: https://www.tinymixtapes.com/news/sieve-sign-fire-talk-records-announce-three-secrets-ep-stream-new-track-course-tmt
The Album Leaf: http://www.brooklynvegan.com/the-album-leaf-scoring-upcoming-film-the-endless-stream-a-track/
Landing: http://post-trash.com/news/2018/3/27/landing-nod-post-trash-premiere
Control Top: https://www.stereogum.com/1988145/control-top-type-a/premiere/



AND remember there's always lots to stream at the GIMME TINNITUS Soundcloud or the GT Youtubes, and also at the GT Tumblr too.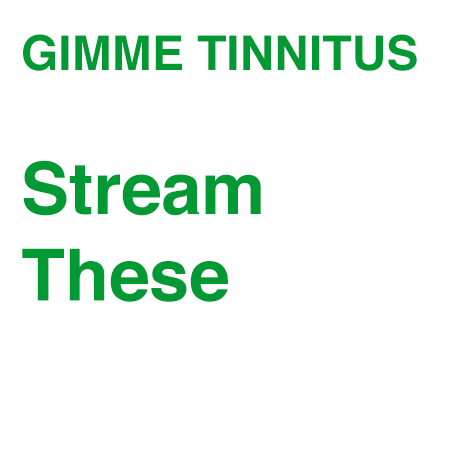 (Slightly) Related Posts: