stream these :: Kyle Bobby Dunn + Wharfcat ACLU Benefit Compilation + BODY PRESSURE + Ilsa + Apostle of Solitude + Nosaj Thing + PUÑALADA + Мятеж + Carl Johnson + Sidewalk Calculators + Purpur Spytt + Shopping + Armand Hammer + L'Orange


So, here is another round up of all the necessary audio/video streams from the somewhat recent past. I'm pretty sure that I am leaving something out, so leave a comment and let me know what's missing (or not).


Listen.





The Wharfcat ACLU Benefit Compilation





From Gold To Ash by Apostle of Solitude





U G (Les Sins Remix) by Nosaj Thing





Nitpick & Split by Purpur Spytt





Dead Money (L'Orange Remix) by Armand Hammer



AND I did not even mention…




AND remember there's always lots to stream at the GIMME TINNITUS Soundcloud or the GT Youtubes, and also at the GT Tumblr too.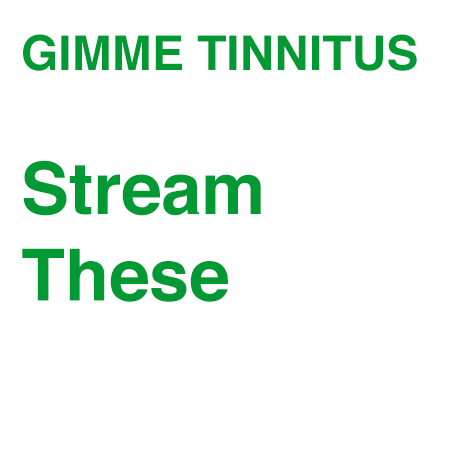 (Slightly) Related Posts: