stream these :: Old Smile + Lena Raine + Mike Donovan + Drinks + Westernware + DUMP HIM + Wives + Bill Laswell + Landing + Ganser + Deeper + Media Jeweler + The Breeders + Parquet Courts + Iceage + Homeboy Sandman & Edan + gobbinjr


So, here is another round up of all the necessary audio/video streams from the somewhat recent past. I'm pretty sure that I am leaving something out, so leave a comment and let me know what's missing (or not).


Listen.




What They Left/Driving At Dawn by Old Smile




ESCISM (ESC Original Soundtrack) by Lena Raine




How To Get Your Record Played In Shops by Mike Donovan




Demo Cuts 2018 by Westernware (mem. Multicult)




Venus In Retrograde (The Live Session) by DUMP HIM




ROIR Dub Sessions by Bill Laswell




THE YOUTUBES


Secret by Landing




The Breeders (NPR Music Tiny Desk Concert)




The Day the Music Dies by Iceage




THE SOUNDCLOUDS


#NeverUseTheInternetAgain by Homeboy Sandman & Edan




THE LINKS


gobbinjr: https://www.stereogum.com/1992824/gobbinjr-fake-bitch-video/video/
Ganser: http://post-trash.com/news/2018/4/11/ganser-discuss-odd-talk-feature-interview



AND remember there's always lots to stream at the GIMME TINNITUS Soundcloud or the GT Youtubes, and also at the GT Tumblr too.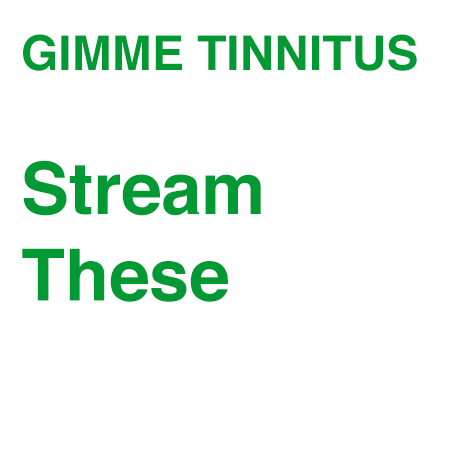 (Slightly) Related Posts: