stream these :: Wimps + SLAC + Permanent Debt + Phenomena 265 + Echo Ladies + Wayne Robert Thomas + Goldmund + A Place To Bury Strangers + Lithics + FOTOCRIME + Lana Del Rabies + Omni + Honey Radar + Randall Holt + Uranium Club + Speedy Ortiz + Scanner + Holiday Inn + Coping Skills


So, here is another round up of all the necessary audio/video streams from the somewhat recent past. I'm pretty sure that I am leaving something out, so leave a comment and let me know what's missing (or not).


Listen.




Illuminous b/w Take Me Away by Phenomena 256




KBD / WRT by Wayne Robert Thomas




THE YOUTUBES


Frustrated Operator by A Place To Bury Strangers




The Rose And The Thorn by FOTOCRIME




VICIOUS END by Lana Del Rabies




THE SOUNDCLOUDS


Sunset Preacher rev.1 by OMNI




I felt safe again and was at home by Randall Holt




THE LINKS


Uranium Club: https://www.thefourohfive.com/music/article/minneapolis-rockers-uranium-club-ripple-with-ramshackle-energy-on-new-live-single-prissy-krissy-405-premiere-152
Speedy Ortiz: https://www.billboard.com/articles/columns/rock/8301712/speedy-ortiz-villain-video-premiere
Scanner: https://sonofmarketing.com/2018/04/08/streaming-scanner-footpaths-blend-remixes
Holiday Inn: https://www.thewire.co.uk/audio/tracks/stream-the-debut-lp-by-holiday-inn
Coping Skills: http://tidal.com/album/84445799



AND remember there's always lots to stream at the GIMME TINNITUS Soundcloud or the GT Youtubes, and also at the GT Tumblr too.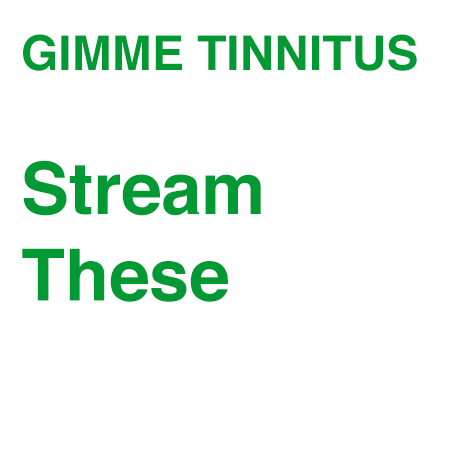 (Slightly) Related Posts: