q and also a :: Deeper


Drew, Nic, Shiraz, and Mike of Chicago's own Deeper answered these questions in our next installment of q and also a.



q: What is the first album you remember purchasing for yourself?
Drew: Blink 182 – Enema of the State. I remember being like 10 and thinking those guys were so cool.



Nic: Third Eye Blind – Blue. On family vacations I purchased it and sung along to the point that my two older brothers held me down, took out the CD, and threw it out.



Shiraz: Shaggy – Hot Shot. This ripper had the classic track 'It Wasn't Me'




Mike: Will Smith – Willennium.




q: Is there an album you wished you knew about when you were younger?
No, but there are albums we wish we didn't listen to when we were younger. For Shiraz, it's POD.




q: What is the last album that you purchased?
Nic: Kraftwerk – Computer World.



Shiraz: Freak Heat Waves – Beyond XXXL



Drew: FACS – Negative Houses



Mike: Glenn Branca (RIP) – The Ascension




q: What is the best and worst thing about being a musician from Chicago in 2018?
a: The best thing is the music community. Everyone is pretty good about helping each other and it definitely feels like we're all looking out for one another. Some favorites are Ne-Hi, Bunny, Clearance, Melkbelly, The Hecks, Varsity, Pool Holograph, Mykele Deville, Cafe Racer, and Lala Lala.









The worst thing is probably the rate at which DIY venues close. Those really helped foster the current music scene and it was really important to help us in the early days.



q: What should we know about the Deeper (the LP)?
a: The most important things to know about the record are all the other people that helped contribute to putting it together. Dave Vettraino is a close friend and was very patient while he engineered the record. Tyler Bengsten did all the art and put up with our million requests for tweaks and edits. Good friend Greg Obis mastered it at Chicago Mastering Service and we're really happy with how it turned out. Alexa Viscius shot our photos and managed to (mostly) hide our hangovers. Finally Trevor Peterson from Fire Talk for having faith in this from really early on and being committed to helping get the word out about our music.


Listen to Deeper.


Pink Showers



Pavement



Feels



Preorder Deeper's self-titled LP: https://lnk.to/stdeeper


This Friday at Union Pool come out to Deeper's record release w/ Patio and Gift Wrap
Show info: https://www.facebook.com/events/359902754496279/
Tickets: https://www.ticketfly.com/purchase/event/1672377






Deeper is on Bandcamp
Deeper is on Facebook
Deeper is on Twitter
Deeper is on Fire Talk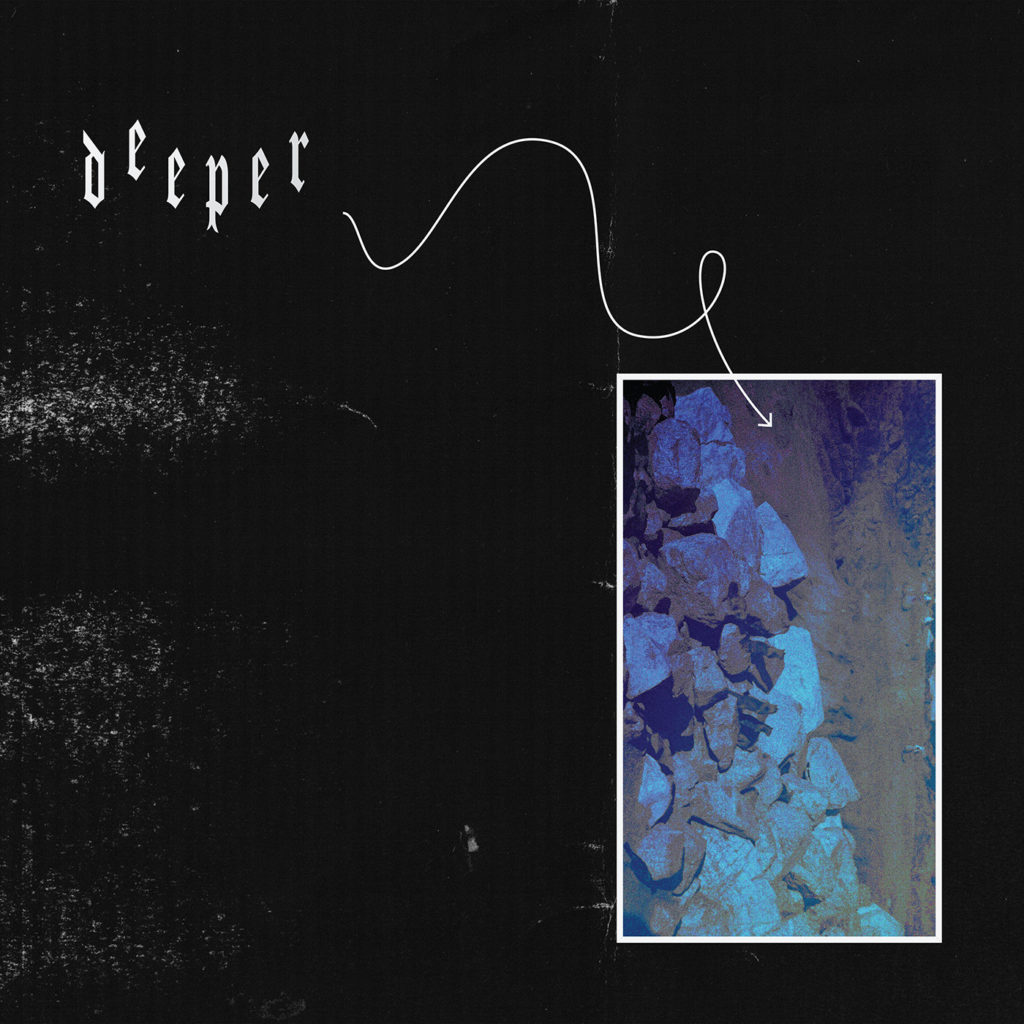 (Slightly) Related Posts:
(Pretty Much) No Related Posts