stream these :: Black Moth Super Rainbow + sewingneedle + Soft Kill + Dauðyflin + Toxicology + the body + SAVAK + No Age + Superchunk + Dog Chocolate + The Dreebs + Late Bloomer


So, here is yet another round up of all the necessary audio/video streams from the somewhat recent past. I'm pretty sure that I am leaving something out, so leave a comment and let me know what's missing (or not).


Listen.




Split by Toxicology / Skux / Triple Cripple / Ground




I Have Fought Against It, But I Can't Any Longer. by the body




THE YOUTUBES


Christo's Peers (Soon We'll Be Floating) by SAVAK




THE SOUNDCLOUDS


Amateurs Forever by Dog Chocolate




THE LINKS


The Dreebs: https://www.npr.org/sections/allsongs/2018/05/08/609116158/the-dreebs-crawl-out-of-the-sewer-to-release-reese
Late Bloomer: https://www.stereogum.com/1994978/late-bloomer-heaven/premiere/



AND remember there's always lots to stream at the GIMME TINNITUS Soundcloud or the GT Youtubes, and also at the GT Tumblr too.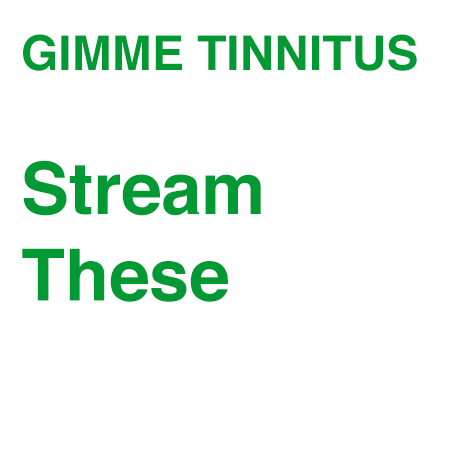 (Slightly) Related Posts: