stream these :: Mass Gothic + Parlor Walls + Landing + Big Ups + HAUNTED HORSES + CRIMINAL CODE + DAMAGERS + Buni Hate Mail + Whimm + Smokey Emery + Seth Applebaum + Corey Flood + Drahla + Operator Music Band + Vive La Void + Public Practice


So, here is another round up of all the necessary audio/video streams from the somewhat recent past. I'm pretty sure that I am leaving something out, so leave a comment and let me know what's missing (or not).


Listen.




Imaginary Dog Walker by Big Ups




COLD MEDICINE by HAUNTED HORSES




Soundtracks for Invisibility Vol. IV: Photo of a Painting by Smokey Emery




Humidity Beats by Seth Applebaum




THE YOUTUBES


Crypt by Corey Flood




Alarmed by Operator Music Band (BTR Live Studio)




THE LINKS


Vive La Void: http://www.ravensingstheblues.com/vive-la-void/
Public Practice: http://www.brooklynvegan.com/public-practice-members-of-wall-beverly-share-foundation-playing-shows-with-flasher-bodega/



AND remember there's always lots to stream at the GIMME TINNITUS Soundcloud or the GT Youtubes, and also at the GT Tumblr too.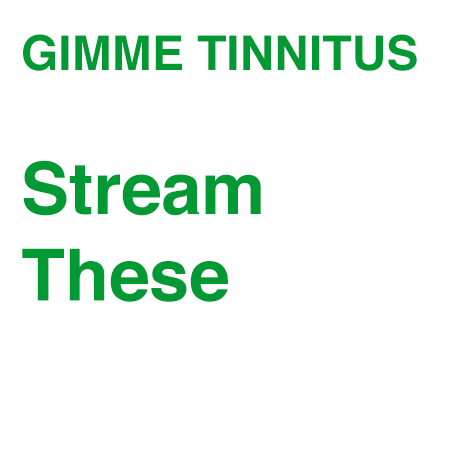 (Slightly) Related Posts: