stream these :: portrayal of guilt + Street Sects + Marbled Eye + Gift Wrap + Gentle Leader XIV + Waveless + royal brat + Cool Maritime + God Is My Co-Pilot + Crammm + A Place To Bury Strangers + Liars + Antibalas + Unlikely Friends + Essaie pas + Sleep + Clearance


So, here is yet another round up of all the necessary audio/video streams from the somewhat recent past. I'm pretty sure that I am leaving something out, so leave a comment and let me know what's missing (or not).


Listen.




Promo Tape 2018 by Marbled Eye




As One More Folded Paper Crane by Waveless




Sharing Waves by Cool Maritime




hey drummer by God Is My Co-Pilot




THE YOUTUBES


Too Tough To Kill by A Place To Bury Strangers




Unlikely Friends (Live on KEXP)




Complet Brouillé by Essaie pas




THE LINKS


Sleep: http://www.adultswim.com/music/singles-2017/59
Clearance: http://post-trash.com/news/2018/5/24/clearance-had-a-fantastic-post-trash-premiere



AND remember there's always lots to stream at the GIMME TINNITUS Soundcloud or the GT Youtubes, and also at the GT Tumblr too.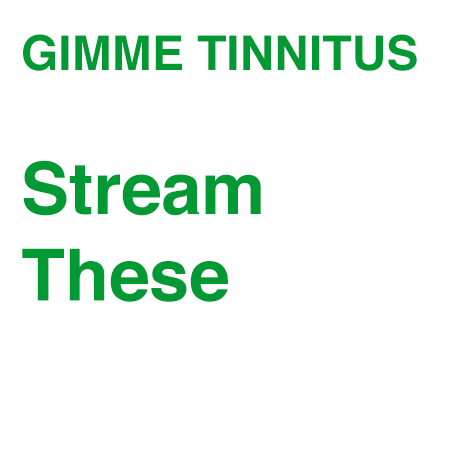 (Slightly) Related Posts: