stream these :: SOUL GLO + twice eyes + Language + BODEGA + Dott + Protomartyr + Decisions + Great Weights + Pell Mell + Sunburned Hand of the Man + Just Mustard + 4 6 2 5 + dumb + Yonatan Gat + Priests vs. U.S. Girls


So, here is yet another round up of all the necessary audio/video streams from the somewhat recent past. I'm pretty sure that I am leaving something out, so leave a comment and let me know what's missing (or not).


Listen.




tune me out [demo] by twice eyes




THE YOUTUBES


JACK IN TITANIC by BODEGA




Like a Girl by Dott (feat. Sadie Dupuis)




THE BANDCAMPS


Consolation E.P. by Protomartyr (feat. Kelley Deal)




The Weight of the World Leaves a Broken Back by Decisions




Great Weights by Great Weights
(as seen)



(1982) It Was A Live Cassette by Pell Mell




Get Wet With The Animal by Sunburned Hand of the Man




THE LINKS


Yonatan Gat: http://read.tidal.com/article/yonatan-gat-universalists
Priests vs. U.S. Girls: https://www.stereogum.com/1994848/priests-suck-u-s-girls-remix/music/



AND remember there's always lots to stream at the GIMME TINNITUS Soundcloud or the GT Youtubes, and also at the GT Tumblr too.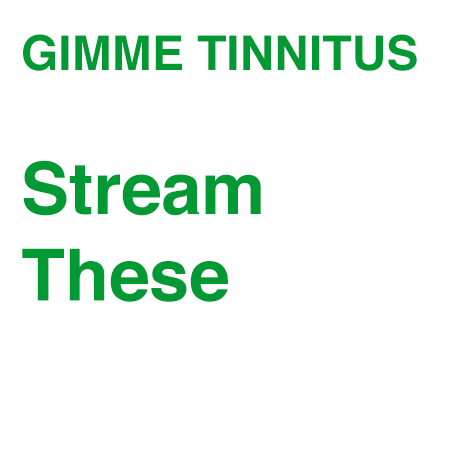 (Slightly) Related Posts: