stream these :: Drahla + Material Support + BLEEDERS + Period Bomb + They Hate Change + Knxwledge + Daedelus + Jerry Paper + Flasher + Lithics + Bodega + Thou + Dott + Clearance + Bully Mammoth + Prefuse 73 + June Gloom


So, here is a round up of all the necessary audio/video streams from the somewhat recent past. I'm pretty sure that I am leaving something out, so leave a comment and let me know what's missing (or not).


Listen.




Terror Prone Nation by Material Support




BLEEDERS / PERIOD BOMB SPLIT LIVE TOUR TAPE




Now, and Never Again by They Hate Change




THE YOUTUBES


Who's Got Time? by Flasher




THE SOUNDCLOUDS


California King by Bully Mammoth




THE LINKS


Prefuse 73: https://consequenceofsound.net/2018/05/prefuse-73-sacrifices-track-by-track/
June Gloom: http://www.thegreyestates.com/blog/song-premiere-california-june-gloom



AND remember there's always lots to stream at the GIMME TINNITUS Soundcloud or the GT Youtubes, and also at the GT Tumblr too.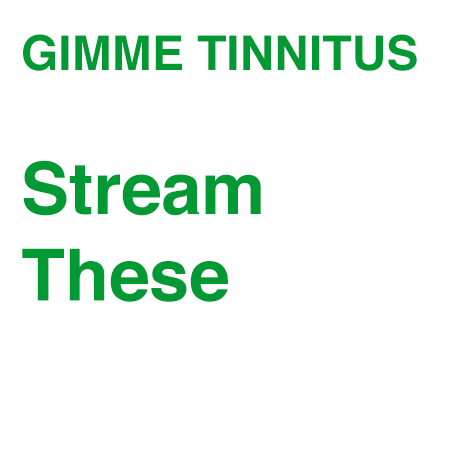 (Slightly) Related Posts: