stream these :: Mass Gothic + Uniform + Lost Film + Tissue + Sea Moss & The Social Stomach + Girls Names + Spooled Up + Elusive + Lucrecia Dalt + Mind Over Mirrors


So, here is a round up of all the necessary BANDCAMP streams from the somewhat recent past. I'm pretty sure that I am leaving something out, so leave a comment and let me know what's missing (or not).


Listen.





summer demos vol. 1 by Lost Film





A Pick of Twins with Matching Dogs by Tissue





Ugh by Sea Moss & The Social Stomach





Stains on Silence by Girls Names





Bellowing Sun by Mind Over Mirrors


AND remember there's always lots to stream at the GIMME TINNITUS Soundcloud or the GT Youtubes, and also at the GT Tumblr too.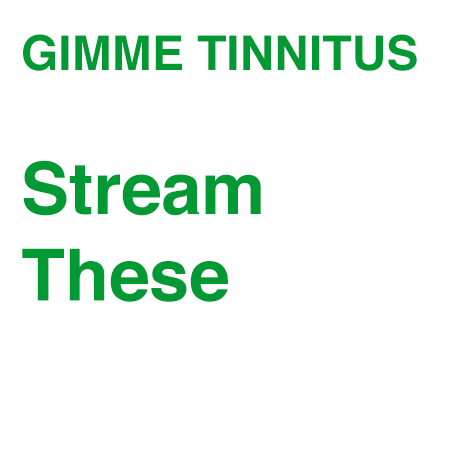 (Slightly) Related Posts: