stream these :: Powersnap + Kristin Hersh + Smokescreens + The Binary Marketing Show + NEEDS + Protomartyr + Jon Spencer + Pram + Orca Orca + Uniform & The Body + Secret Cutter + Double Grave + Amy Klein + Ovlov + LVL UP + Gymshorts + Scattered Clouds + Blizzard Babies


So, here is a round up of all the necessary audio/video streams from the somewhat recent past. I'm pretty sure that I am leaving something out, so leave a comment and let me know what's missing (or not).


Listen.




Used To Yesterday by Smokescreens




daydream (i cannot) by The Binary Marketing Show




THE YOUTUBES


Everybody Makes Me Steaks by NEEDS




You Always Win (feat. Kelley Deal) by Protomartyr




Do The Trash Can by Jon Spencer




THE BANDCAMPS


Below the Clouds EP by Orca Orca




Mental Wounds Not Healing by Uniform & The Body




Quantum Eraser by Secret Cutter




THE LINKS


GYMSHORTS: https://bust.com/music/194673-gymshorts-release-first-single-off-their-new-album-breathin-on-me-bust-premiere.html
Scattered Clouds: http://www.btrtoday.com/read/tuneup/premiering-scattered-clouds-new-video-justice/
Blizzard Babies: http://www.thegreyestates.com/blog/video-premiere-double-goer-blizzard-babies



AND remember there's always lots to stream at the GIMME TINNITUS Soundcloud or the GT Youtubes, and also at the GT Tumblr too.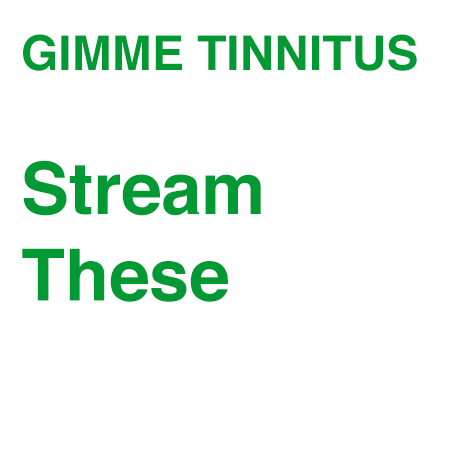 (Slightly) Related Posts: