q and also a :: trngs


Boston electronic outfit trngs sent us these answers to our questions in this next installment of q and also a.




q: What is the last song you (really) heard?

a: Probably date.index by Ryoji Ikeda – that and "The Chicken Cow" by Wesley Willis. Both these people intensely influence my music.








q: What is the first album you remember purchasing?

a: I think it was either a B2K album or U2's "How to Dismantle an Atomic Bomb." I was on Limewire really early on so I wasn't really buying anything. I downloaded a bunch of HIM, CKY, Mike Jones, and Paul Wall.




q: What is the last album that you purchased?

a: Lately I've been buying a bunch of breakcore and free jazz vinyl of discogs for DJ sets. I like the concept of combining the two best maximalist genres. Last few I bought was DJ Shitmat's "Full English Breakfast," Bong Ra's "Breakcore A-Go-Go" and Anthony Braxton's "Creative Orchestra Music."











q: What is your favorite memory of experiencing music in a live setting?

a: That's sorta hard since I go to a few shows a week. I saw Shaggy with my dad at the Barclays Center a few months after it was built.




q: What are the best and worst things about the Boston music scene?

a: Boston is sort of an enigma. Boston, including New England and neighboring places like Providence, New Haven, Portland, MA, Western Mass etc, has a ton of really incredible artists. I get to see noisers like Id M Theft Able, Crank Sturgeon, and Container pretty often and there's a lot of support for electronica, noise, experimental, techno, etc. I work with the collective media_rins to set up events for this vein of music and art. There is a ton of people coming from the art and music schools in Boston that are all making really great shit. The downside is the temporality of the place. People don't really stay there. So depending on when your average 4-5 year jaunt in Boston is, you may or may not be oriented with a wave of really cool creatives.
#soundtrack evidence for spit-covered windshields, laptop screens, etc: https://t.co/IyZI8YyM2e pic.twitter.com/yDcpi2WJd7

— Crank Sturgeon (@crangst) May 28, 2018








q: What piece(s) of culture are you really really excited about right now?

a: I'm really into cyberpunk stuff from the late 80's. That attitude about the internet and technology was way more mobilized, fetishized, and hilarious than anything happening now. The internet has been co-opted by apathetic CS grads creating really fucking dangerous code. I'm really into the work of Sondra Perry, Hito Steyerl, Alexander R. Galloway, and Jon Rafman; all these artists are addressing ethical, existential issues with the identity and the internet. I made a slideshow 10+ years ago of pictures I found on funnyjunk.com with a Twisted Sister song in the background and now it has 150k views.





q: Anything we should know about Bilocate?

a: Medieval Pope St. Alphonsus Mary Ligouri claimed the ability to bilocate. In the age of digital identity, avatars, profiles, livestreams, etc., bilocation (and even polylocation) is much more feasible and functionally correct. The pope's claim to bilocation is just as much an anticipation of techno-identity as Gordon R. Dickson's Necromancer but conceived 1,000 years earlier.


Listen to VZ 5 off of Bilocate…



Listen to some more trngs…







The release party for Bilocate is July 26th w/ Earthly, Sam Haar, and Dilian at Holo in Ridgewood, Queens.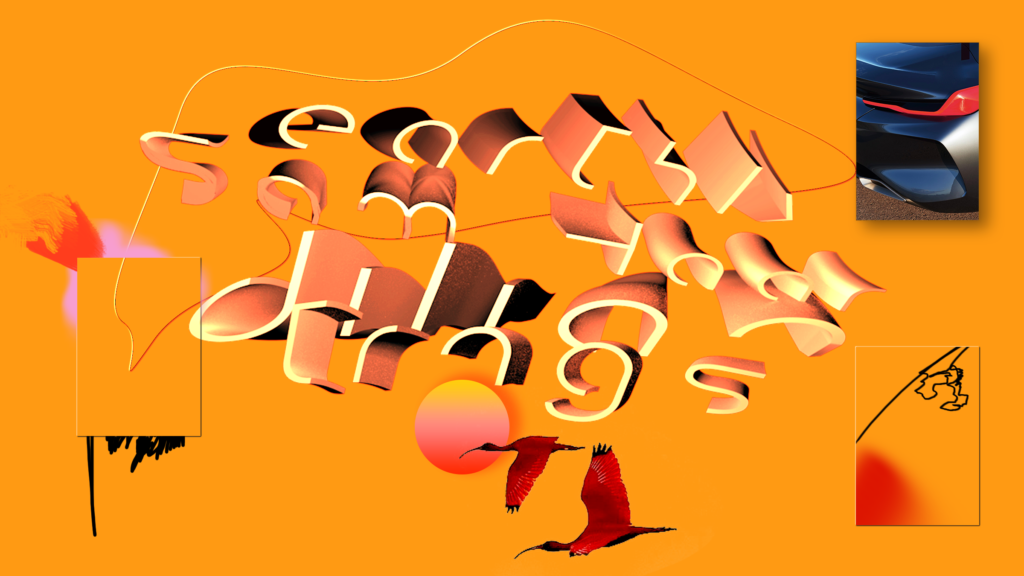 trngs is on Bandcamp
trngs is on Soundcloud
trngs is on Facebook
trngs is on International Winners
trngs is on media_rins


Intro to Randomness @ https://www.random.org/randomness/



(Slightly) Related Posts:
(Pretty Much) No Related Posts