audio streams :: The Already Dead Tape Club 2019


Hey, did you know that Already Dead Tapes and Records have announced an annual tape club for the year 2019?
For $125 you get a monthly package with the label's releases from that month plus…


All of the 2019 cassette releases at a pretty sweet discount
Digital downloads of all cassette releases through Bandcamp
Tape Club Member Exclusive T-Shirt
Exclusive Members Discount Code, good for 20% off everything else in the AD webstore
Membership Club Card
Tape Club Member Exclusive Sticker
Already Dead Stickers
Free shipping on all of the above in the US


BUT BUT BUT:
Release schedule is subject to change.
The Deadline for 2019 membership is Feb. 15th (You will receive the full year of releases if you register by the deadline.)
Delivery dates will vary each month based on production schedules.
International packages will ship every other month.


You can mail hello@alreadydeadtapes.com with any questions.

The ADT&R 2019 Release Schedule Includes Titles From:


Complainer



Plus…

Bob Bucko Jr.



And More TBA!


To join the club visit: alreadydeadtapes.com/adt/already-dead-tape-club/



Already Dead Tapes is on the internet
Already Dead Tapes is on Bandcamp
Already Dead Tapes is on Twitter
Already Dead Tapes is on Soundcloud
Already Dead Tapes is on Facebook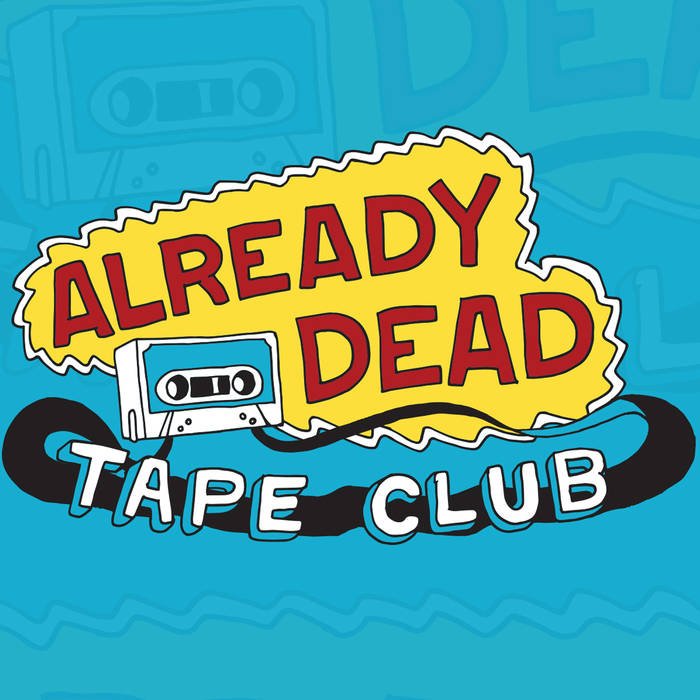 (Slightly) Related Posts:
(Pretty Much) No Related Posts