podcast :: GIMME TINNITUS Radio Time > 11/18/18 (The One That Ends With Charles Bradley Covering Stay Away)


OK, here is the latest episode of GIMME TINNITUS Radio Time!

Listen via Mixcloud…



The Playlist for 11/18/18:
Human Being by Lia Mice
Towards the Shadow by wume
Hubris in Real Time by Al Lover
40 Acres by Chester Watson
Opened Hate by YMDSIH
Model Express by Cindy Lee
Cup of Seashells at Neural Tower by Dustin Wong
Dan Goldberg Goes to Ralph's Deli by Katrina Stonehart
INSTINCT by THE FUNS
Haru by didi
Domestic Gesture by Miss Rayon
SODA LIME by hotline
Action by Constant Mongrel
Sexy National Anthem by Cheekface
Super Pop by Washer
Dead Dick by SAVAK
Duckling Fantasy by stove
That's Alright by Meat Wave
Doughnation by Rick Rude
Quarter Life Crisis by Ben Katzman
Prohibido by crammm
DIPLODOCUS by TOM BOIL
Hydraulic Saint (Live) by The Sediment Club
For Plants Hanging by JUICE
IDEAL by Pigeon
Satan In The Wait by Daughters
Pisss by SICK HEAD
Enemigos by tipex
Turncoat by Gutter Knife
Among Friends by portrayal of guilt
Tulip Staircase by Greta
The Devils by ILSA
Corpse of Cortez by Dirge
Halcyon by Windhand
Stay Away by Charles Bradley


BONUS STREAMBLES:
The next GTRT is coming up 12/16/18 @ 4pm!


Newtown Radio is on the internet
Newtown Radio is on Facebook
Newtown Radio is on Twitter
Newtown Radio is on Youtube


If you like what you hear on GTRT, you should probably purchase music from the above artists at your local independent record store or better yet buy directly from the band at the merch table at a show.
And, if you haven't done it already, make sure you check out the other GTRT episodes.
Aaaand, Newtown Radio has moved studios, so look forward to new and better events/live performances (?!) in the future. The station was back on the air on 12/2, but not in time for a new GTRT that day :-(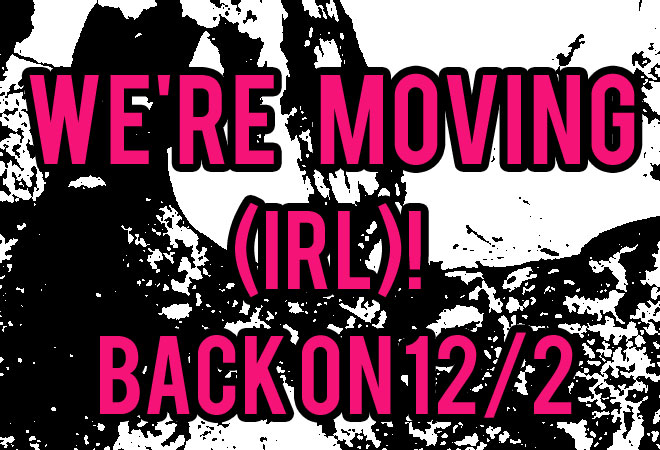 (Slightly) Related Posts: