stream these :: SB The Moor + HARAM + Julia Kent + Shouldies + Laarsen + R.M.F.C. + somesurprises + supercandy + DEVIANT + Christopher Tignor + Jon Spencer and the Hitmakers + William Basinski + Show Me The Body + tunic


So, here is a round up of some of the necessary audio/video streams from the somewhat recent past (mostly). I'm pretty sure that I am leaving something out, so leave a comment and let me know what's missing (or not).


Listen.





(الحل (الممقاومة "The Solution (Is Resistance)" by HARAM





Travis Scott & Frank Ocean – Carousel (Laarsen Remix) by Laarsen





HIVE – Volumes 1 & 2 LP by R.M.F.C.





Some Candy by somesurprises & supercandy





THE YOUTUBES


Arrow in the Dark by Christopher Tignor





Do The Trash Can (Live on FishCenter) by Jon Spencer and the Hitmakers





4(E+D)4(ER=EPR) (Edit) by William Basinski





Camp Orchestra by Show Me The Body





THE SOUNDCLOUDS


Complexion by tunic


AND remember there's always lots to stream at the GIMME TINNITUS Soundcloud or the GT Youtubes, and also at the GT Tumblr too.


For example, here's the latest GT Soundcloud Reposted Mix…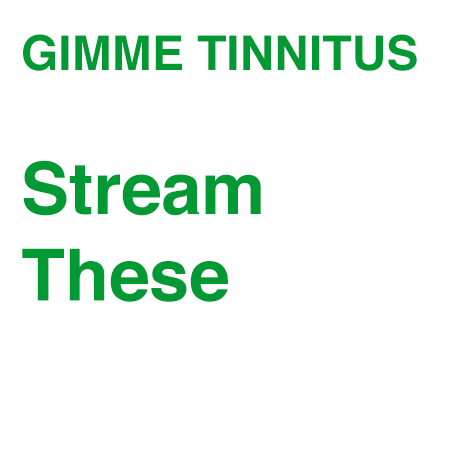 (Slightly) Related Posts:
(Pretty Much) No Related Posts