stream these :: Wonderville + Cheekface + Rube + Preening + Glued + Misery Index + Venom Prison + Obsidian + The Lasso + Black Polygons + SB The Moor + Drahla + Monteagle + Optic Sink


Before we get to the music, I just wanted to point out that there's only 13 Days left to fund the Wonderville Arcade (a new bar and event space celebrating independently-made arcade games in Brooklyn).
Watch this video…



Then click thru on this widget to make a donation…



ANd now, here is a round up of some of the necessary audio/video streams from the somewhat recent past (mostly). I'm pretty sure that I am leaving something out, so leave a comment and let me know what's missing (or not).


Listen.





Clean, Masculine & Confident by Rube





Rituals of Power by Misery Index





The Sound Of Lasso by The Lasso





THE YOUTUBES


UL 2 SPIRIT REALM (ft. Magdalena) by SB THE MOOR





THE SOUNDCLOUDS


Master (Hidden Valley) by Monteagle





Soft Quiet Life (demo) by Optic Sink



AND remember there's always lots to stream at the GIMME TINNITUS Soundcloud or the GT Youtubes, and also at the GT Tumblr too.


For example, here's the latest GT Soundcloud Reposted Mix…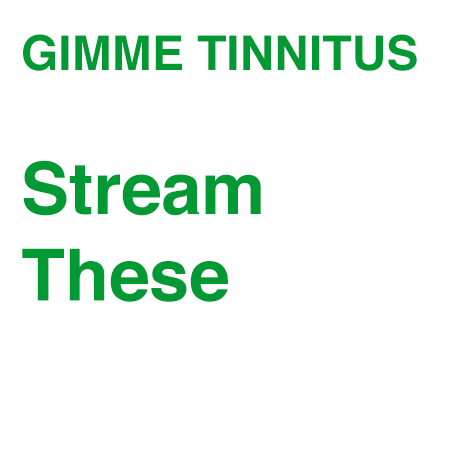 (Slightly) Related Posts: