stream these :: Bonnie Baxter + Beak> + Spirituals + Sunk Heaven + Protomartyr (reissue) + CURLEYS + GIRAFFES? GIRAFFES! + MILK + HELLRAZOR + Billy Woods & Kenny Segal + Open Mike Eagle & Phonte + Halfsour + The Mad Doctors


And now, here is a round up of some of the necessary audio/video streams from the somewhat recent past (mostly). I'm pretty sure that I am leaving something out, so leave a comment and let me know what's missing (or not).


Listen.





No Passion All Technique (reissue) by Protomartyr





Memory Lame by GIRAFFES? GIRAFFES!





THE YOUTUBES


Landscaper by HELLRAZOR





spongebob by billy woods + kenny segal





Woke as Me by Open Mike Eagle & Phonte





THE VIMEOS


Shit Hawks at Blood Beach by The Mad Doctors
(as seen)



AND remember there's always lots to stream at the GIMME TINNITUS Soundcloud or the GT Youtubes, and also at the GT Tumblr too.


For example, here's the latest GT Soundcloud Reposted Mix…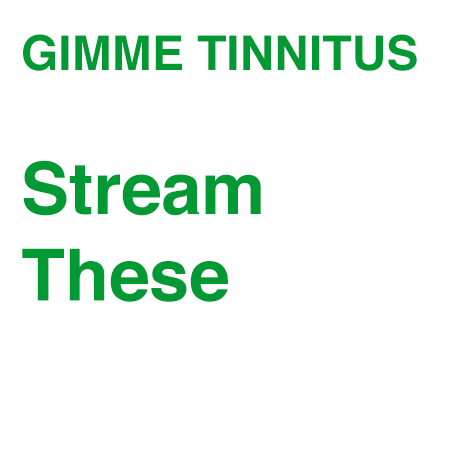 (Slightly) Related Posts: