podcast :: GIMME TINNITUS Radio Time > 5/19/19 (Post Trash Volume 4 Edition)


OK, here is the latest episode of GIMME TINNITUS Radio Time! It features a bunch of tracks from the Post-Trash: Volume Four compilation.

Listen via Mixcloud…




The Playlist for 5/19/19:
Pure Auto by METZ
Let Them Grind by Big Business
I Want by B Boys
Useful by CELL
Schlock by Borzoi (Post-Trash: Volume Four)
Force Fed by Employed To Serve
Cult Of The Throne by Ilsa
saccharine trance by nuvolascura
Clown Pain by Brandy
Hey Motherfucker by Exhalants (Post-Trash: Volume Four)
Function by Spring Breeding
Cops in Studs by TALC
Swallow by Gouge Away
Surveilled Society by Gauche
Your Sister Says John (On cover) by Hellrazor (Post-Trash: Volume Four)
Where You Stay by Greg Electric (Post-Trash: Volume Four)
Dark Stains by Exploded View (Post-Trash: Volume Four)
Narrative Fiction by New Berlin
Floating Hand by NOTS
Delicacy by Omni
Double Vision by Scrunchies
Endgame by Patio
Better by Shell (of a Shell) (Post-Trash: Volume Four)
Panoptic Living by Perplex
CARROT AND STICK by SAP
The Conversation by Sacred Paws
Garden City Blues by Silkworm
X.T.Y. by Sneaks
Parkways by Fred Thomas
I Want Have It by Peel Dream Magazine (Post-Trash: Volume Four)
Too Hot by Tight Knit
Naive Castle by Wildhoney
candle wax by Squitch
Land of the Dead by Buck Gooter (Post-Trash: Volume Four)
After The Wall by Traps PS (Post-Trash: Volume Four)
Harbinger of Nothing (cut off) by Vile Creature


BONUS STREAMBLES:

There are tracks from the 40-track Post-Trash: Volume Four compilation peppered through out this playlist. This is a charity compilation that benefits RAICES in Texas. You can help separated families, detained families, unaccompanied minors, and those who are seeking asylum here in the U.S. and get some killer music at the same time! If you have already, go pick it up and donate-what-you-want!




















The next GTRT is coming up 6/2/19 @ 4pm!


Newtown Radio is on the internet
Newtown Radio is on Facebook
Newtown Radio is on Twitter
Newtown Radio is on Youtube


There is a GIMME TINNITUS tag @ newtownradio.com.
If you like what you hear on GTRT, you should probably purchase music from the above artists at your local independent record store or better yet buy directly from the band at the merch table at a show.
And, if you haven't done it already, make sure you check out the other GTRT episodes.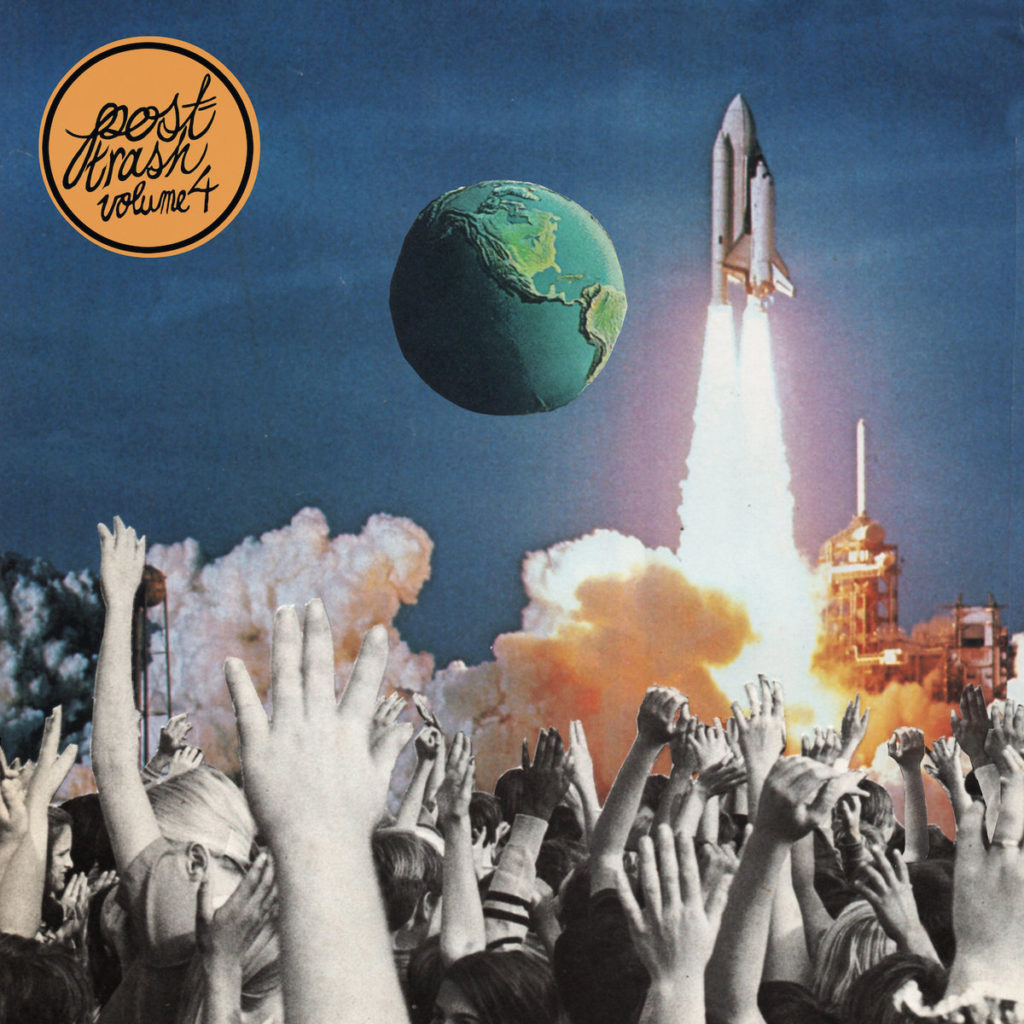 (Slightly) Related Posts: