podcast :: GIMME TINNITUS Radio Time > 6/2/19 (The 150th Episode!)


OK, so here is the 150th episode of GIMME TINNITUS Radio Time!

Listen via Mixcloud…




The Playlist for 6/2/19:
Notes & Chords Mean Nothing To Me by The Monkeywrench
Born For A Short Time by The Mae Shi
Squaresoft by Operator Music Band
Won't Wear It For Long by Karen Marks
Break by Water From Your Eyes
Digital Dan by Mike Donovan
Fine & Final by Fucko
Take It Or Leave It by Ava Luna
Maximum Wage by La Neve
Ditches by halfsour
Drunk II by Mannequin Pussy
Winter by Jeanines
I Can Do That by Neutrals
The Face of Loudness by Radical Dads
Break the Skin by Real Blood
Like A Buzz by KNOWSO
Mistakes by Acquaintances
A.D.D. by Grim Streaker
real tennis by christian fitness
Landscaper by Hellrazor
OUTPUNK by Milk
Goths N' Vandals by Puff Pieces
O.P.P. by wimps
The Gaze by XETAS
Johnny by CURLEYS
Die TERF Scum by Scrap Brain
Isaiah 63 2-6 by The Austerity Program
Scimitar Blues by HEX MACHINE
Creative Industries by USA Nails
Lapse by Colony
Asylum by Nonplus
Nadie Es Especial by MALCRIA
Tiny Hands by Sad Boys
POD SKOR by Urin
Surrounded By Fucking Idiots by Oozing Wound
Designed to Attach by Greber
Zombie Prescription by Misery Index
We Must Bleed (Germs Cover) by Mammoth Grinder
Burning Myrrh by Full of Hell
propelled by Bonnie Baxter
West Coast by Homeboy Sandman


BONUS STREAMBLES:


The next GTRT is coming up 6/16/19 @ 4pm and will feature a short playlist of short songs!


Newtown Radio is on the internet
Newtown Radio is on Facebook
Newtown Radio is on Twitter
Newtown Radio is on Youtube


There is a GIMME TINNITUS tag @ newtownradio.com.
If you like what you hear on GTRT, you should probably purchase music from the above artists at your local independent record store or better yet buy directly from the band at the merch table at a show.
And, if you haven't done it already, make sure you check out the other GTRT episodes.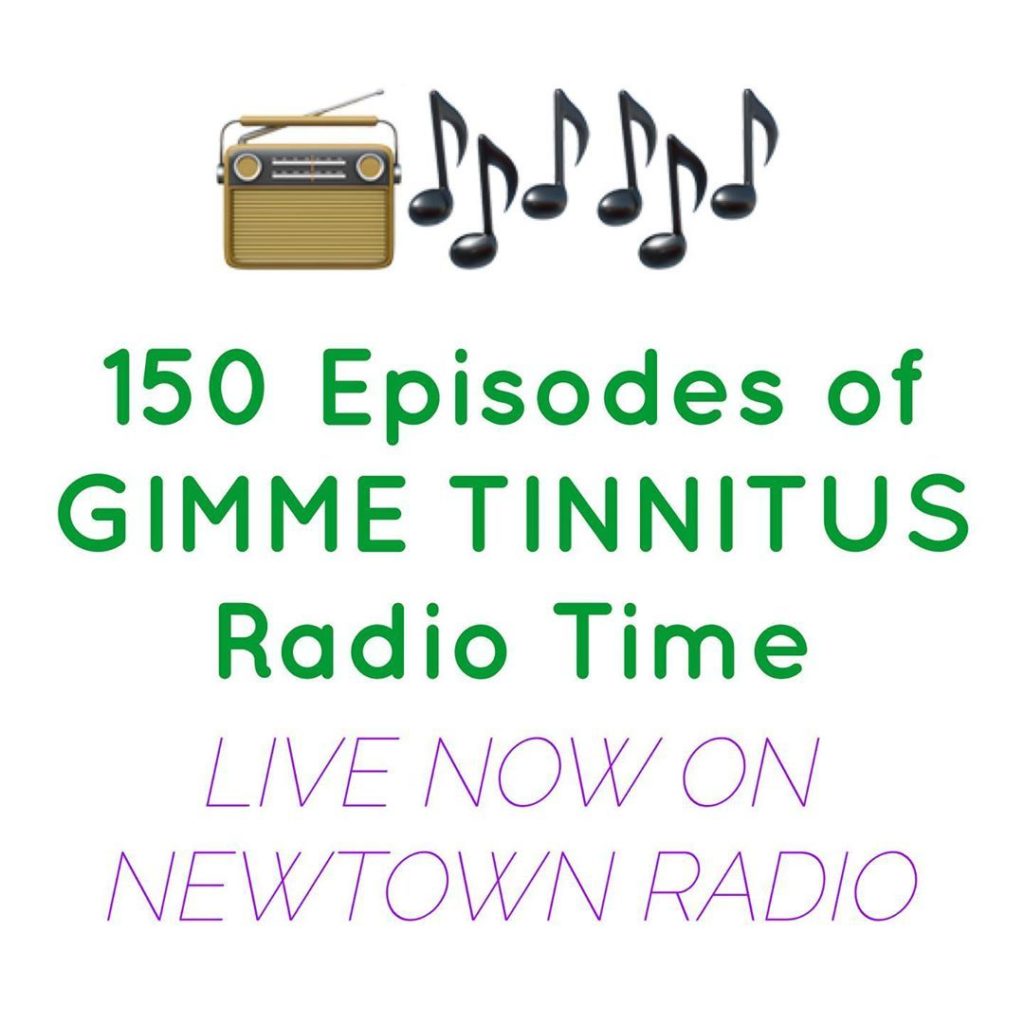 (Slightly) Related Posts: