podcast :: GIMME TINNITUS Radio Time > 12/1/19 (The One With Eugenius In The Middle)


Sooooo, here is the latest episode of GIMME TINNITUS Radio Time on Newtown Radio.

Listen via Mixcloud…


The Playlist for 12/1/19:
The Collector by Mo'ynoq
Human Filter by Buildings
Petals Like Bricks by Unwound
USA Lullaby by Show Me the Body
Look At My List by Patti
Worms for Brains by PEST!
Combat by Lux
The Hierophant by XETAS
Enamorados Del Control Total by Algara
AC/CC by fins
Nose Whiskey by Spray Paint
Form+Function by Double Dagger
Polylith by Sleepies
Strychnine by Ricky Hell & The Voidboys
Checkmate by Hot Snakes
Cianalas Breeze by The Cherry Wave
Fight Am Finish by Antibalas
Baggy Trousers by Madness
Uncontrollable Urge by Devo
Suspect Device by Stiff Little Fingers
Oomalama by Eugenius
Can I Ride by Polvo
You Got It by Mudhoney
Anti-Misogyny Maneuver by fIREHOSE
Cheap Cuts (Single version) by Current Affairs
Santa Monica Place by Shopping
Winston Hightower by Kneeling In Piss
Gleaming Spires by Ducks
Blinded by Mint Julep
Get Yr Life Back by Kim Gordon
1-555-3327 by Skarbo Skulekorps
Self Blind Sun by Charles Rumback
Emergence by Noveller
The Webs We Weave by Mrs Dink
Light Fantastic by Eric Copeland


BONUS STREAMS:



















The next GTRT is happening on 12/15/19 @ 4pm and will feature part one of the best of 2019!


Newtown Radio is on the internet
Newtown Radio is on Facebook
Newtown Radio is on Twitter
Newtown Radio is on Youtube


There is a GIMME TINNITUS tag @ newtownradio.com.
If you like what you hear on GTRT, you should probably purchase music from the above artists at your local independent record store or better yet buy directly from the band at the merch table at a show.
And, if you haven't done it already, make sure you check out the other GTRT episodes.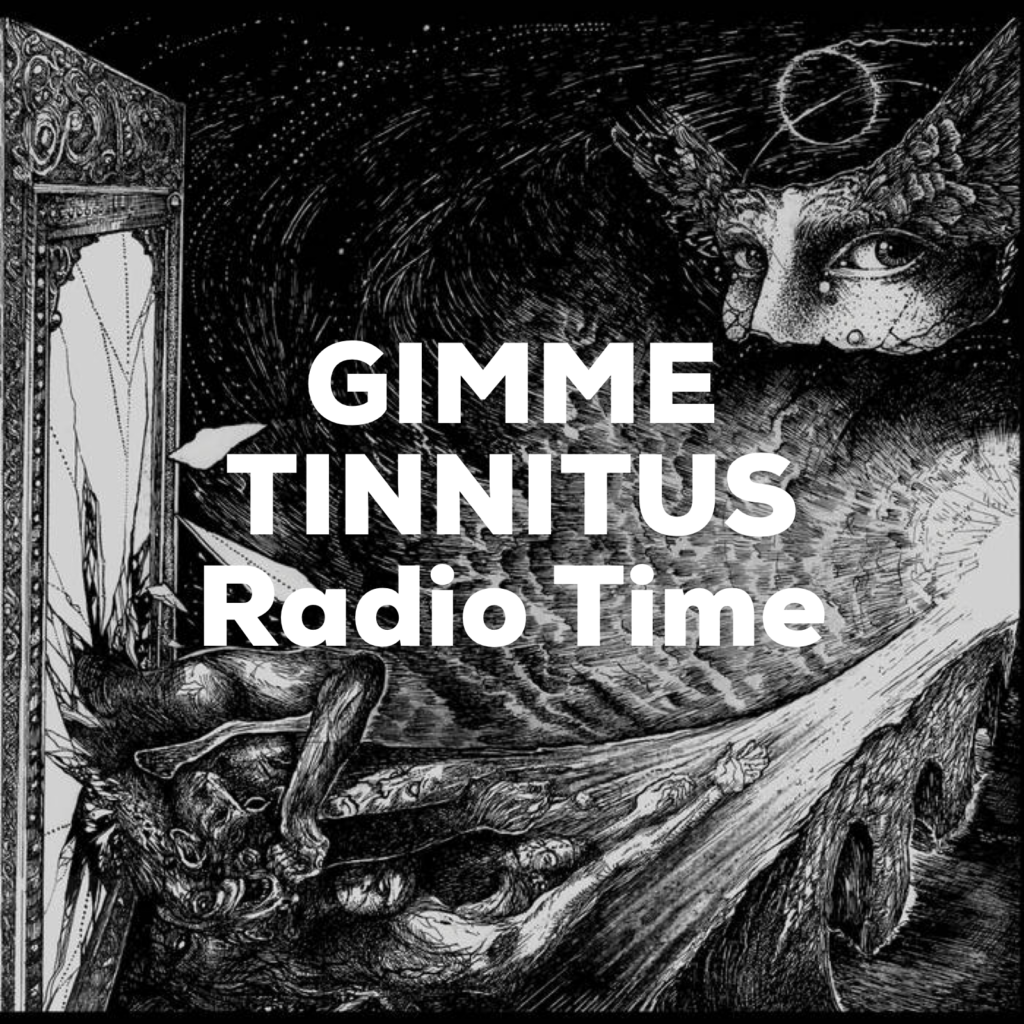 (Slightly) Related Posts: