podcast :: GIMME TINNITUS Radio Time > 1/26/20 (The 2020 Preview Show)


Sooooo, here is the latest episode of GIMME TINNITUS Radio Time on Newtown Radio. It's The 2020 Preview Show… what's coming out (or is already out) in 2020!

Listen via Mixcloud…



The Playlist for 1/26/20:
Fight Am Finish by Antibalas
Sat By A Tree by Dan Deacon
Shot Into The Sun by Yppah
Guidelines (feat. Oddisee) by Elaquent
Limitless by YlangYlang
Soft Dance by P.E.
Heavy Metal by Cindy Lee
Reward Points by Cheekface
Live Fast Die Slow by Black Lips
Children All Over the World by The Men
Disconnected by cathedral bells
Calls Your Name by Activity
hanging gardens by VIVIENNE EASTWOOD
Untitled Demo by Shady Bug
Male Bonding by The Homesick
Them Days Is Gone by Modern Rituals
Knock by Shell Of A Shell
5 Years Behind by THICK
Heat Lightning by Bambara
Void (7″ Single) by Algiers
Punctured Time by Handle
Digging in the Desert by lié
Initiative by Shopping
Enamorados Del Control Total by Algara
Fugue State by Shopvac
Double the Dream by Wasted Shirt
Dsnylnd by Baklavaa
Chubby and The Gang Rule, OK? by Chubby and The Gang
New Leash by Ryoki Center
Life Support by American Nightmare
Hourglass by CumGirl8
FOR WHAT ? by SIGNAL
The Doctor by XETAS


BONUS STREAMS:
NO Show this week :-( so the next GTRT is happening on 2/23 @ 4pm and will feature special guest P.E! 2/23, P.E.! 2/23, P.E.!


Newtown Radio is on the internet
Newtown Radio is on Facebook
Newtown Radio is on Twitter
Newtown Radio is on Youtube


If you like what you hear on GTRT, you should probably purchase music from the above artists at your local independent record store or better yet buy directly from the band at the merch table at a show.
And, if you haven't done it already, make sure you check out the other GTRT episodes.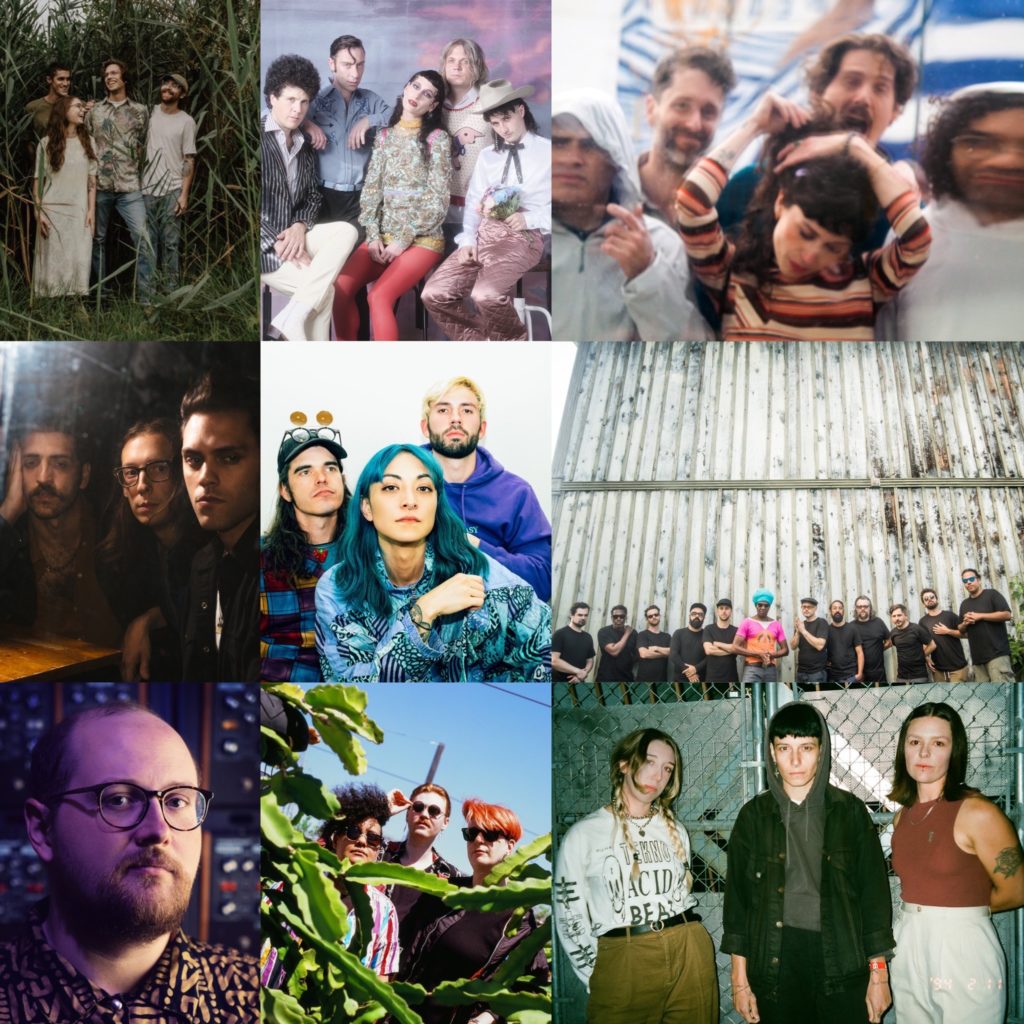 (Slightly) Related Posts: