stream these :: Future Museums + C.H.E.W. + FALSE BROTHER + Deerhoof + Run The Jewels + Nine Inch Nails + Kazuomi Eshima & Masahiko Takeda + David Cordero & Pepo Galán


So, today is about doubles… we have two Future Museum albums (one new, one old), two new Iron Lung releases, two new Deerhoof tracks, two new Run The Jewels tracks, two new NIN tracks (and a link to download two new albums for free!), and two new Muzan Editions releases.


Listen.





A SOLAR GOLD by Future Museums





In Due Time 7" (LUNGS-161) by C.H.E.W.





Uncanny Valley LP (LUNGS-159) by FALSE BROTHER





THE YOUTUBES


Future Teenage Cave Artists by Deerhoof





Yankee And The Brave (ep.4) by Run The Jewels





Your New Normal by Nine Inch Nails





Still Right Here by Nine Inch Nails
GHOSTS V-VI can be downloaded for free @ https://store.nin.com/




THE SOUNDCLOUDS


Mutability Of Light by Kazuomi Eshima & Masahiko Takeda





We Don't Talk by David Cordero & Pepo Galán
AND remember there's always lots to stream at the GIMME TINNITUS Soundcloud or the GT Youtubes, and also at the GT Tumblr too.


For example, here's the latest GT Soundcloud Reposted Mix…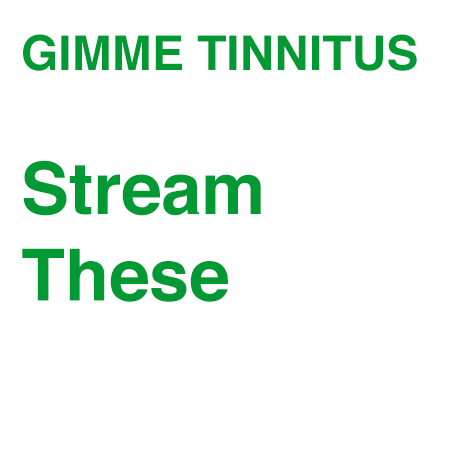 (Slightly) Related Posts: