stream these :: Noveller + Mundy's Bay + Ganser + The Wants + ACxDC + Nape Neck + Circle Pit + Dogleg + NAH + MSPAINT + Eerie Gaits + CAGE KICKER


So, the wonderful people at Bandcamp is having a COVID-19 fundraiser today. They are waiving ALL REVENUE today, which means the all money you pay goes to the band. This is a terrific opportunity to support the music community, especially after so many shows and tours have been cancelled or postponed due to COVID-19. So, we are doing two stream these posts today with nothing but bandcamps. If you have been putting off buying an album, now if the time to get it (provided you have the $$). Oh, and if you want share a band's bandcamp that needs love, please leave a comment below.


Listen. Buy. Support.
THE 3-20-20 COVID-19 BANDCAMP FUNDRAISER, VOL. 2


Arrow by Noveller





Lonesome Valley by Mundy's Bay





Bad Form (2020 Version) by Ganser





Wicked Wicked Time by Circle Pit





Urgent My Blood For You by NAH





Holopaw by Eerie Gaits (Mem. Wild Pink)
AND remember there's always lots to stream at the GIMME TINNITUS Soundcloud or the GT Youtubes, and also at the GT Tumblr too.


For example, here's the latest GT Soundcloud Reposted Mix…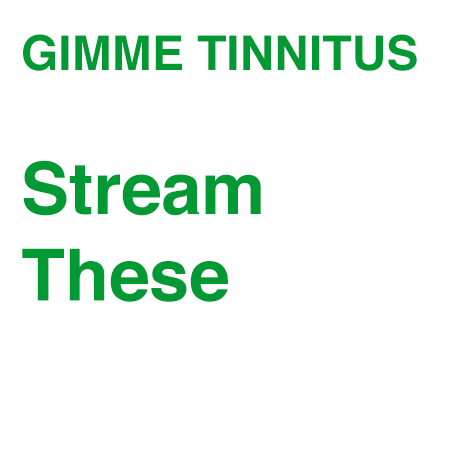 (Slightly) Related Posts: