stream these :: Primo! + Lost Film + Powerplant + WINDBREAKER + Ogdens' + Sun Glitters + Mosses + A'Bear + Primitive Teeth + Crass Lips Comp + Sacred Bones Comp + Show Me The Body + Beauty Pill


So, here is a round up of some of the essential audio/video streams from the somewhat recent past (mostly). I'm pretty sure that I am leaving something out, so leave a comment and let me know what's missing (or not).


Listen.





Between Melting & Freezing by Lost Film





A Spine / Evidence by Powerplant





Long Time Caller, First Time Listener by WINDBREAKER





SSoofftt TToouucchh by Sun Glitters
(as seen)




Ear Of The Heart by A'Bear





Primitive Teeth by Primitive Teeth





CLR Comp V by Crass Lips Records





I Fall in Love With the Light: A Sacred Bones Compilation … which not not embeddable :(
A compilation featuring rare and unreleased tracks by Sacred Bones artists who were forced to cancel tours in the wake of the COVID-19 outbreak. 100% of proceeds will go directly to the artists. Please feel free to pay more than the minimum asking price to support these artists whose livelihoods have been affected!
Black Marble – One Eye Open (Reprise) 03:37
Blanck Mass – STARSTUFF 06:36
Föllakzoid – R0 > 1 / Ritmo Reproductivo Básico 09:36
Jenny Hval – Bonus Material 02:57
Molchat Doma – Zvezdy 03:50
Moon Duo – Be the Peace 04:43
Pharmakon – What of Later, Once It's Over 02:36
SPELLLING – Given Up 01:41
Uniform – The Order of Death 04:33
Uniform & The Body – Penance (Live) 04:17
Hilary Woods – Mouth to Mouth 04:19
Stream or (better yet) Purchase: https://sacredbonesrecords.bandcamp.com/album/i-fall-in-love-with-the-light-a-sacred-bones-compilation




THE YOUTUBES


Arcanum by Show Me The Body





Pardon Our Dust by Beauty Pill
AND remember there's always lots to stream at the GIMME TINNITUS Soundcloud or the GT Youtubes, and also at the GT Tumblr too.


For example, here's the latest GT Soundcloud Reposted Mix…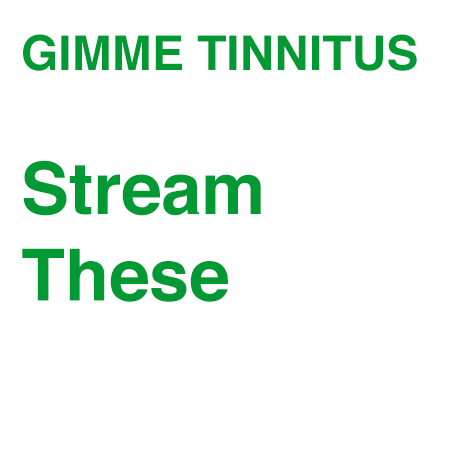 (Slightly) Related Posts: