stream these :: BOAT + Public Body + Chat Pile + Steve Pike + ACxDC + Locate S,1 + Midwife + Tanning Bats + Calligram + Rotting Out + Sound Guy + Matmos


So, here is a round up of some of the essential audio/video streams from the somewhat recent past (mostly). I'm pretty sure that I am leaving something out, so leave a comment and let me know what's missing (or not).


Listen.





Naughty On My Bike by Public Body





This Dungeon Earth/Remove Your Skin Please by Chat Pile





Isolation Station by Steve Pike (mem. Exhalants)





THE YOUTUBES


COPSUCKER by ACxDC





THE BANDCAMPS


Personalia by Locate S,1
(s/o SAVAK)




The Eye Is The First Circle by Calligram
Matmos' Drew Daniel Wants to Mix the Sounds of Your Quarantine
Now through April 15, send in a sample from your quarantine to info@thecreativeindependent.com. It doesn't have to be anything fancy—a voice memo will do, a specific, interesting sound is helpful.
AND remember there's always lots to stream at the GIMME TINNITUS Soundcloud or the GT Youtubes, and also at the GT Tumblr too.


For example, here's the latest GT Soundcloud Reposted Mix…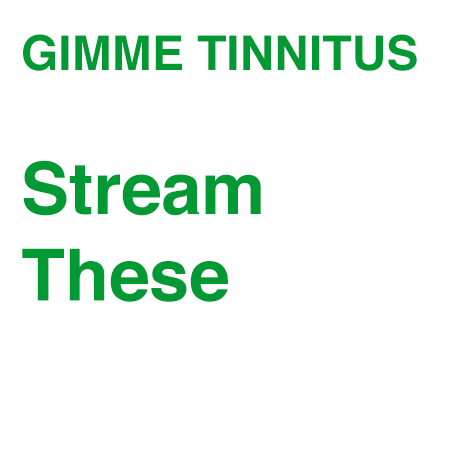 (Slightly) Related Posts: