stream these :: Giggly Boys + Clang! + Personal and the Pizzas + Fontaines D.C. + Parsnip + Futureslum + Erik Hall + Ohmme + Noveller + Wipers + Radical Dads + Sharkmuffin


So, here is a round up of some of the essential audio/video streams from the somewhat recent past (mostly). I'm pretty sure that I am leaving something out, so leave a comment and let me know what's missing (or not).


Listen.





Back To Jail by Personal and the Pizzas





A Hero's Death by Fontaines D.C.





Pretty Flowers in the Garden by Futureslum





Music For 18 Musicians (Steve Reich) by Erik Hall





THE YOUTUBES


Selling Candy by Ohmme





Guitarists Using Violin Bows?! (featuring Noveller)
(as seen)




No Solution by Wipers
(s/o Deep State DIY by Zachary Lipez)




THE YOUTUBES


Vanishing Point by Radical Dads





Don't Tell Anyone But by Sharkmuffin


AND remember there's always lots to stream at the GIMME TINNITUS Soundcloud or the GT Youtubes, and also at the GT Tumblr too.


For example, here's the latest GT Soundcloud Reposted Mix…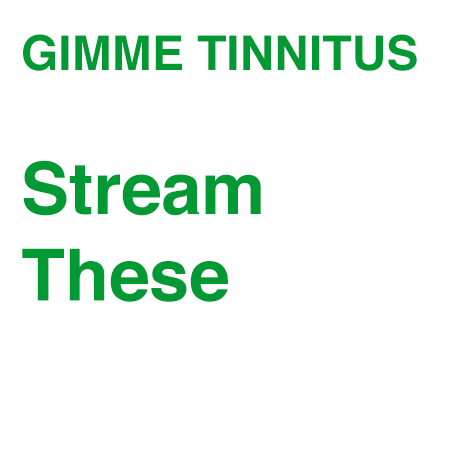 (Slightly) Related Posts: