stream these :: Dott + ACxDC + JOBS + Helvetia + Tape Deck Mountain + NEEDS + Kestrels + Mong Tong + Dougie Poole + Fontaines D.C. + THE HOOD INTERNET + Year of the Knife + Nancy


So, here is a round up of some of the essential audio/video streams from the somewhat recent past (mostly). I'm pretty sure that I am leaving something out, so leave a comment and let me know what's missing (or not).


Listen.





The Very Best Of Antichrist Demoncore by ACxDC





This Devastating Map by Helvetia





THE YOUTUBES


We Live in a Society by NEEDS





Grey and Blue (ft. J Mascis) by Kestrels





The Who's Who of Who Cares by Dougie Poole





I Don't Belong by Fontaines D.C.





THE HOOD INTERNET presents 1989





Virtual Narcotic by Year of the Knife





THE SOUNDCLOUDS


Call Me On Your Telephone by Nancy
(as seen)



AND remember there's always lots to stream at the GIMME TINNITUS Soundcloud or the GT Youtubes, and also at the GT Tumblr too.


For example, here's the latest GT Soundcloud Reposted Mix…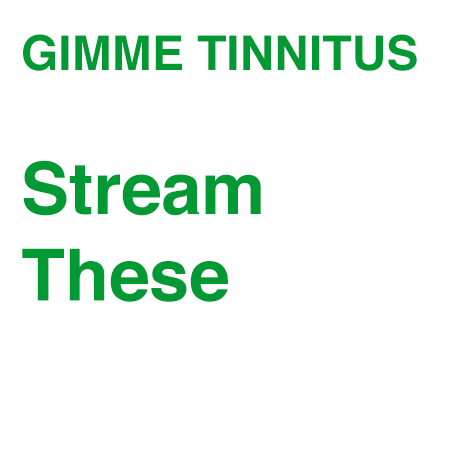 (Slightly) Related Posts: