stream these :: Palberta + Kill Alters + Voice Imitator + Chester Watson + Dead Meat + Spirit System + Future Museums + TV Priest + METZ + Aesop Rock + lost boy ? + MODEL 86 x MADVILLAIN


So, here is a round up of some of the essential audio/video streams from the somewhat recent past (mostly). I'm pretty sure that I am leaving something out, so leave a comment and let me know what's missing (or not).


Listen.





KILL ALTERS A2B2 LIVE STREAM 11 13 2020 by Kill Alters





A Japanese Horror Film by Chester Watson





The End of Their World is Coming! by Dead Meat





Damo's Dream by Future Museums





THE YOUTUBES


Decoration by TV Priest





THE SOUNDCLOUDS


Pop Songs For Dummies by lost boy ?





MODELVILLAIN (MODEL 86 x MADVILLAIN)


AND remember there's always lots to stream at the GIMME TINNITUS Soundcloud or the GT Youtubes, and also at the GT Tumblr too.


For example, here's the latest GT Soundcloud Reposted Mix…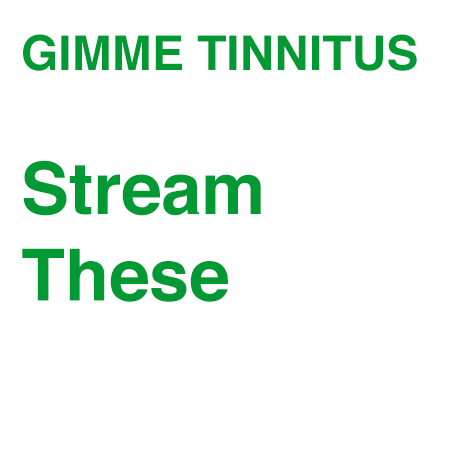 (Slightly) Related Posts: