stream these :: The End Of The Year Dump 2020


So, here is everything I didn't get around to posting this year. There is some great stuff here, so make sure you scroll down and not just stop at CGI dog.
Thanks to all the musicians who have persevered in 2020. It doesn't look like touring is coming back anytime soon. SO, if you find something you like and have the means right now, please make a purchase. Touring is the main means of profit for many musicians (hey Har Mar Superstar is now a mailman). Buying music and merch these days is more important than ever. Try to spend the money you used to put toward shows on buying music as directly from the band as possible.
Good riddance to 2020, here's to a better 2021!
Maybe see you at a show where you have to show proof of vaccination to get in??






Listen.



The Wait (Killing Joke cover) by Deaf Club



[R][E][D][A][C][T][E][D] (s/t) by DEEP FAKE



Wave Debris by Diana Duta & Julia E. Dyck
(RIP Mr. Budd)


Ritual Divination by Here Lies Man



BRASS by Moor Mother & billy woods



Fresco Shed by Sleeper And Snake



Don't Play It Straight by Small Bills (E L U C I D & The Lasso)



The Bell Above the Temple by Trabajo





THE BANDCAMPS – COMPILATION EDITION


The Caterwaul Society: Songs for Rainer Fronz by The Caterwaul Society



EIS Records Sampler 2020 by Exploding In Sound Records



Relapse 30 Year Anniversary Sampler by Relapse Sampler
(as seen)


No Stagediving: Volume 1 by No Stagediving



No Stagediving: Volume 2 by No Stagediving



Sounds From Mothland Volume I by Various Artists



Strum & Thrum: The American Jangle Underground 1983-1987 by Strum & Thrum
(as seen)




THE YOUTUBES


Caught In A Mosh by Anthrax covered by mems of Revocation + Periphery + Carcass + HJELVIK



When Will I Hold You Again by Dion Lunadon & Kate Clover



Toujours by Ghost Funk Orchestra



Framed by the Comet's Tail by METZ



The Way That You Do by Palberta





THE SOUNDCLOUDS


It Was Hot We Stayed In The Water by AOI


AND remember there's always lots to stream at the GIMME TINNITUS Soundcloud or the GT Youtubes, and also at the GT Tumblr too.


For example, here's the latest GT Soundcloud Reposted Mix…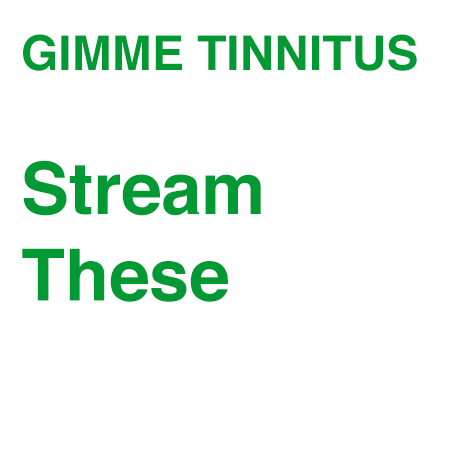 (Slightly) Related Posts: