mp3: Necropolis > Give Up
Mining 2009.sxsw.com, Vol. 2
Time for some dissonant love from our neighbors slightly to the west… Necropolis.
Downloadable: Give Up (sxsw mp3)
And yes, the band list their website as designervagina.tv (which I am not going to hyperlink here thank you very much).
SXSW schedule is here.
CDR is here.
eMusic page is here.
Mining 2008.sxsw.com post is here.
NOTE: Volume 1 of Mining 2009.sxsw.com is over at the GT blogspot and features Gary War… here.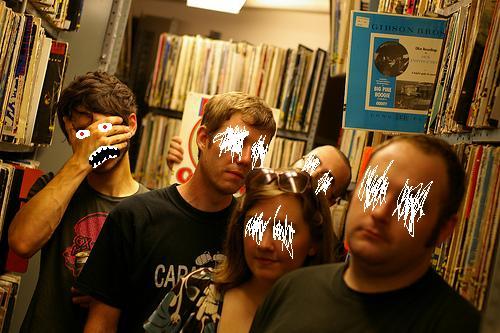 (Slightly) Related Posts:
(Pretty Much) No Related Posts