mp3: Day Of The Woman > Cassette Tape
Exponential Music has a free compilation promoting Texas-based artists. It is entitled (umm) Texas and features a sampling of the electronic music scene down there with styles ranging from IDM to downtempo to dubstep. The digital-only compilation was released last month just after SXSW.
Download the whole compilation… here.
The track that I have been wanting to post for a while is the first track on the album. It is put together by downtempohiphop supergroup Day Of The Woman. Dig it.
Downloadable: Cassette Tape (mp3)
Hopefully, I will have more info on a physical release from Day Of The Woman soon.
Exponential is here.
Day Of The Woman is Pollination + Stenographer + Yppah.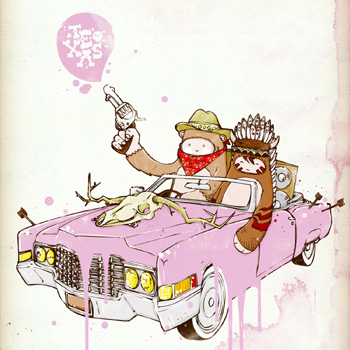 (artist: elroy)
(Slightly) Related Posts: