mp3: Mika Miko > Blues Not Speed
I am really digging the new Mika Miko album, We Be Xaxu. Clocking in at under 23 minutes, We Be Xaxu is a blast of doublevocalneoharcore goodness. Check it.
Downloadable: Blues Not Speed (mp3)
Awesome.
Buy it direct from PPM or get it digitally through the Amazon or eMusic links below.
Upcoming Shows:
6/13 @ The Market Hotel
6/14 @ Cake Shop
ppm page is here.
Deleted Art page is here.
Kill Rock Stars page is here.
.tk page is here.
Amazon MP3 page is here.
eMusic page is here.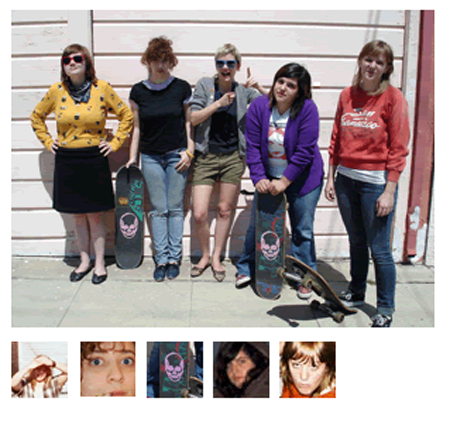 (Slightly) Related Posts: