mp3 :: TAD > High On The Hog
Tad is a man. TAD is a band. TAD's name-sake frontman is a 300 lb ex-butcher, ex-lumberjack dancing sensation from Boise, Idaho. TAD puts their all into their music, and that calls for one huge mass of thick, heavy soundwaves.
I was listening to TAD the other day and I realized that I just don't listen to enough TAD. I am thinking that you (loyal reader), that you to are (maybe) a little TAD-deficient. It is nothing to be ashamed of… really. But there is something you can do about it. Listen to this out-of-print track from Salt Lick/God's Balls.
Downloadable: High On The Hog (mp3)
You may want to learn more, you should probably watch this. One of these days, Sub Pop should give TAD the deluxe treatment and re-release their early discography.
Finally, Tad Doyle's latest spacerocky project is Brothers Of The Sonic Cloth.
Myspace page is here.
TAD is on Facebook.
TAD's blogspot is here.
Sub Pop page is here.
Buy some TAD Merch here.
TAD + Soundgarden = TADgarden.
Amazon MP3 page is here.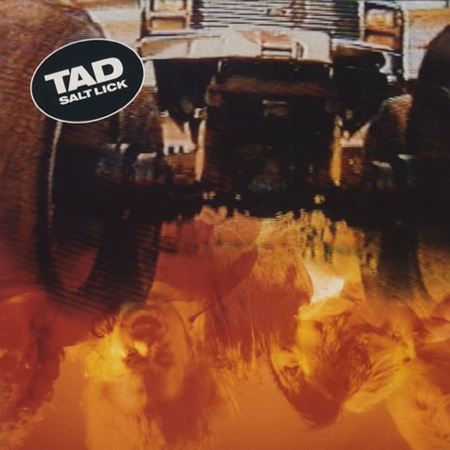 (Slightly) Related Posts: