CONCERT :: DD/MM/YYYY + Anamanaguchi + Spiral Beach + Graffiti Monsters
When: Tonight!
Where: Don Pedro's @ 8pm $5
Who: DD/MM/YYYY
Listen: Digital Haircut (forcefield mp3)
Who: Anamanaguchi
Listen: So Bored (Wavves Cover) (8bc mp3)
Who: Spiral Beach
Listen: Domino (mp3)
Who: Graffiti Monsters
Listen: THB (mp3)
Why: It's Impose's Test Patterns Party (8-bit vs. Canadian Edition). The reason for the party… Impose Records is re-releasing DD/MM/YYYY's latest album Black Square, digitally and as a limited edition cassette tape on September 15th. Also, Anamanaguchi is back in NYC.
Preorder Black Square on cassette… here.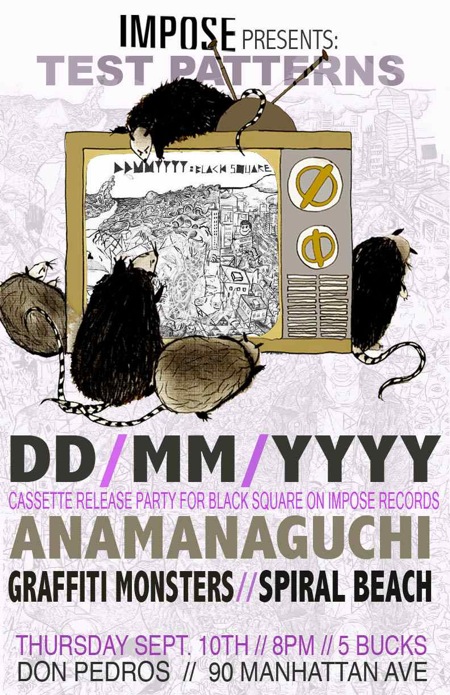 (Slightly) Related Posts: