mp3 :: Campfires > Rustic Arcadia
When you listen to the Chicago-based lofirustbeltpsychpop band Campfires (a/k/a Jeff Walls) this image may appear in your mind: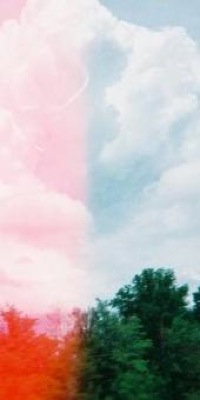 The band has a bunch of upcoming releases. I first heard about Campfires new Mexican Summer-released Stormy Late Fall 7″ on the Twitter:
The 7″ has three songs, "Stormy Late Fall" and "Rustic Arcadia" on the A and "She Was Down" on the B. It available digitally from Mexican Summer right now… here. The vinyl should be out in early December or so.
Now let's talk cassettes… Campfires has three (count 'em, three!) upcoming cassette releases. Jeff encourages listeners to buy a cheap boombox or walkman, however he knows that "it's not the most accessible thing and I'm not trying to be a stickler about it, so I'd like to get things up as digital files as well."
Burning Rivers, TV Flickers, Drifting Off To Bed is the name of the cassette forthcoming on Leftist Nautical Antiques. There are a few mp3s from this release floating around the internets. Listen…
Downloadables:
Rustic Arcadia (mp3)
Portsmouth Daydream Supper (mp3)
Air Raid (mp3)
A quick note about the song "Air Raid." The song was initially called "Pancake City" as a joke. The joke involves a town in Michigan called Glenn where in the 1920s a bunch of people got snowed in by a blizzard and all they had to eat was pancakes. So if you start looking for Campfires songs online and find "Pancake City," you have already heard that song and it's called "Air Raid."
The two other cassettes include, a split with Benoit Piolaurd on FM Dust, and one on As Above, So Below Tapes. If you all want some deets on those releases, leave a comment below.
Also, Jeff is presently trying to put together a touring band, and they've just started practicing. They want to do "a little Michigan-only tour," and hope to tour more extensively (depending on everyone's schedules synching up). So maybe they will visit the NYC/BKLYN area in the not so distant future. We'll see.
Campfires is on Myspace.
Campfires is on Twitter.
Mexican Summer is here.
Leftist Nautical Antiques is here.
As Above So Below Tapes is on Myspace.
FM Dust is here.
Mexican Summer's eMusic page is here.
(Slightly) Related Posts:
(Pretty Much) No Related Posts