mp3 :: Ernest Gonzales > Dancing In The Snow
Ernest Gonzales' LP Been Meaning to Tell You is the first long player to be put out by the Friends of Friends label. The album's 13 original songs contains a psychedelic brew of melancholy guitar, laptop tones, 8-bit buzz, and experimental hip hop. Listen…
Downloadable: Dancing In The Snow (mp3)
This being an FoF release of course there are remixes; 16 to be exact. The remixers include:
Aether
Copy
CYNE
Daedelus
David Ramos
Faunts
Faux Pas
matthewdavid
Mexicans with Guns (Gonzales' alter-ego)
mirm
Ocuban
osos .o
Pollination
Take
Yppah
Zoon van Snook
Tall Corn Music will release the limited edition LP on 180g white vinyl on Feb 23.
The website beenmeaningtotellyou.com was set up to promote the album as welll as the Self Awakening EP, but also to "let other people also say the things that they have been meaning to tell someone." You can send anonymous emails or if you feel the need leave a confession.
There is also an book of artists' visual interpretations of the songs on the album. Here are some of the images:
See larger versions of these images… here.
Order the Been Meaning to Tell You art book (which comes with a download card for the album)… here.
Purchase the digital version of Been Meaning to Tell You (comes with a pdf of the art book)… here.
Ernest Gonzales is on Twitter.
Exponential page is here.
Exponential has a Bandcamp.
Friends of Friends is here.
Friends of Friends has a Bandcamp.
Dublab Sprout Session is here.
Amazon MP3 page is here.
eMusic page is here.
BONUS: Self Awakening (mp3)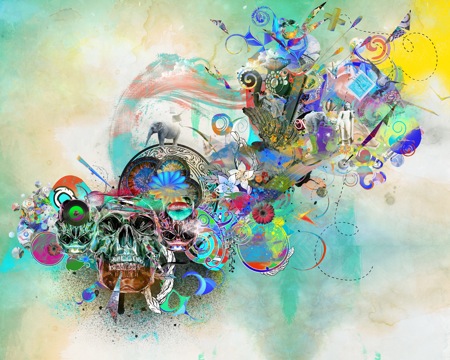 (Slightly) Related Posts:
(Pretty Much) No Related Posts