mp3 :: Signals > Spector
I guess I was too busy reading end of the year lists to notice Mae Shi offshoot Signals first mp3 hitting the internet. Cousins Jon and Bill Gray along with drummer Jacob Cooper create a swirly twitchy sound that will definitely remind you of The Mae Shi but with a new slightly poppier new wave ingredient.
Downloadable: Spector (mp3)
Hearing this track leaves me with two questions:
1. When can I hear more of this??
2. When are these guys coming to the NYC area??
Signals are on Twitter.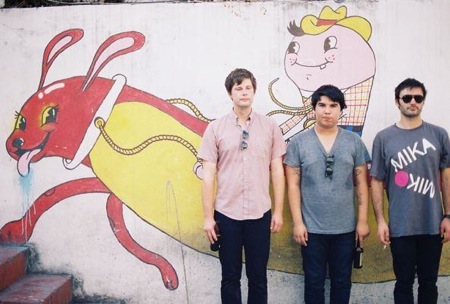 (Slightly) Related Posts: